Here are just a few things going on in the lead up to Christmas at Sacred Heart Church. Please check back regularly as lots more to come…


Advent & Christmas Mass Times
Confessions (Saturdays)
5.15 pm to 5.45 pm and by appointment

Reconciliation Service for our Pastoral Area
Sunday 22 Dec 2.30 pm at St Bede's Church, Popley Way

Christmas Eve (Tuesday)
6:00 pm      Children's Christmas Mass
9.30 pm      Carols
10:00 pm    Mass During the Night
(followed by mince pies and mulled wine in the hall)

Christmas Day (Wednesday)
10:00 am    Mass During the Day
Advent Afternoon of Prayer and Reflection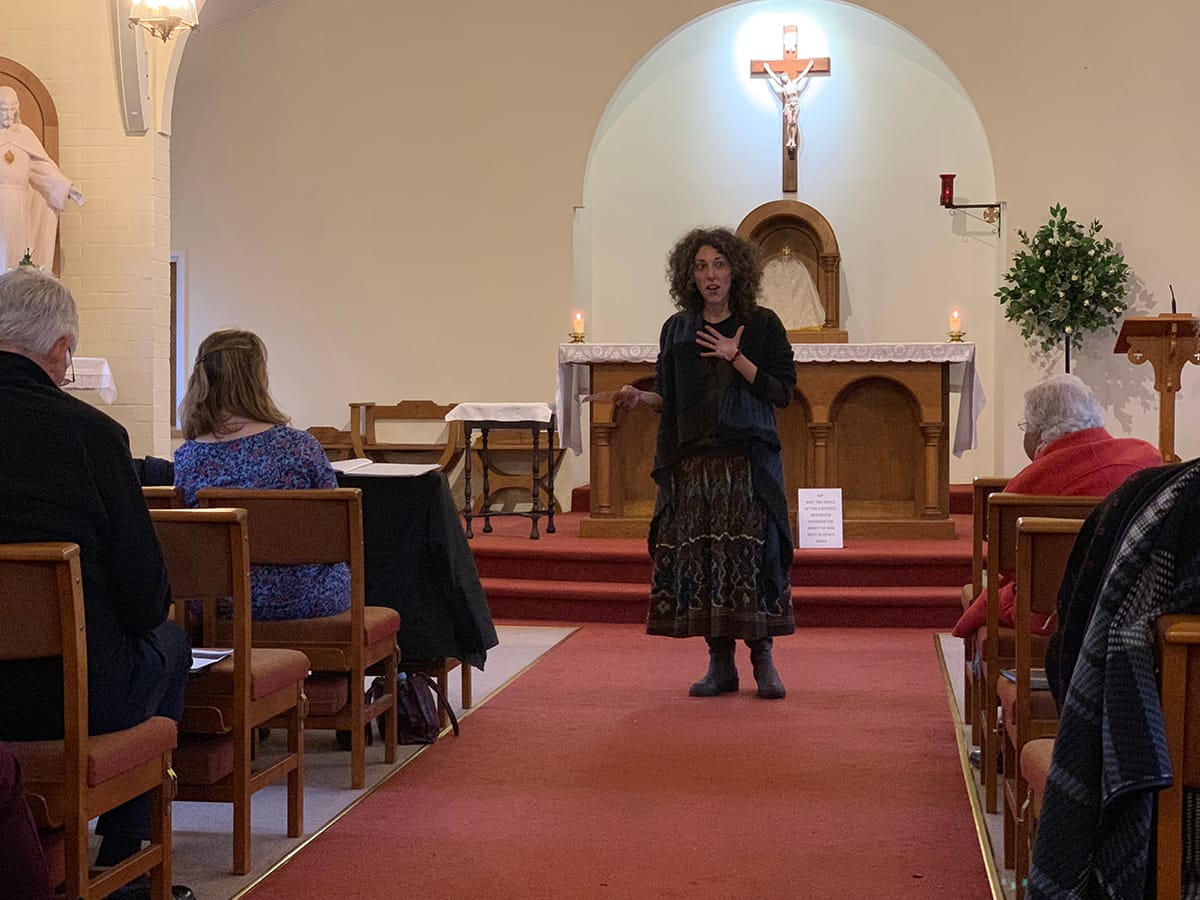 On Saturday 30th November, from 2-5pm we will host an an afternoon of prayer and reflection for Advent to which you are warmly invited. This would be a great way to prepare spiritually for one of the most important seasons in the Church's year. Once again Fr Paul has invited his friends from the Verbum Dei community to host the afternoon, which will include a talk on the spirituality of Advent, a workshop on prayer, silence and sharing in small groups.
Daily Advent Reflections


Advent is a special time of year in prayer and preparation for the Lord's coming. However it can also be a busy time, so here's a link to have a daily Advent Reflection emailed to you each morning :-

Sign Up
---
Sacred Heart Popup Shop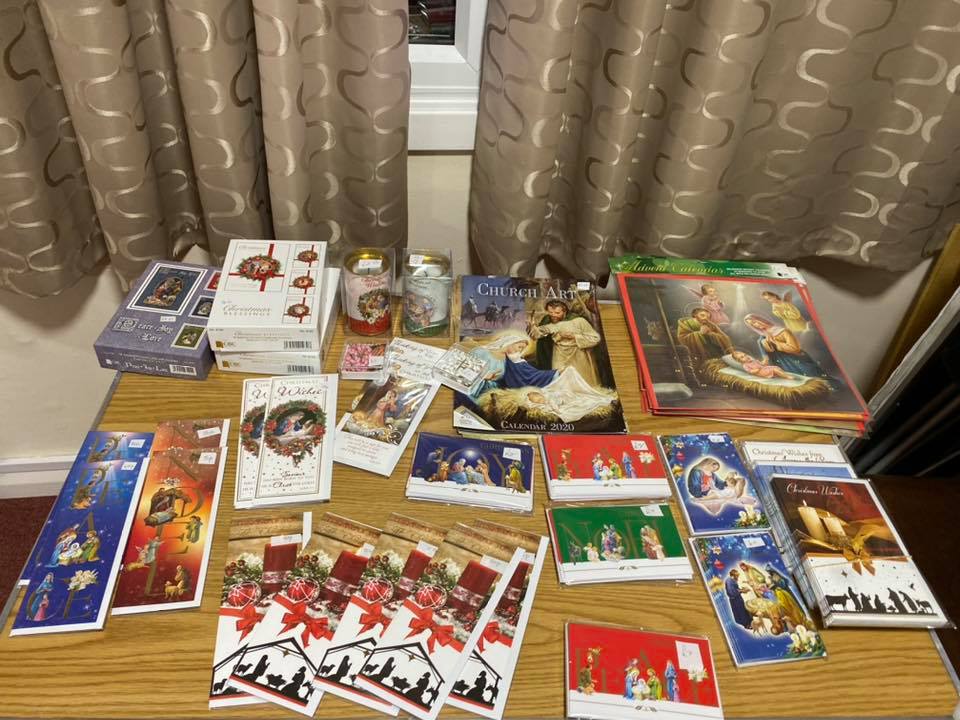 There's currently a lovely collection of gifts to purchase after each weekend Mass including Rosary Beads, cards, candles and calendars.

Email cecilesalter@hotmail.com for more info or to reserve gifts.
Advent Workshop – Jesse Tree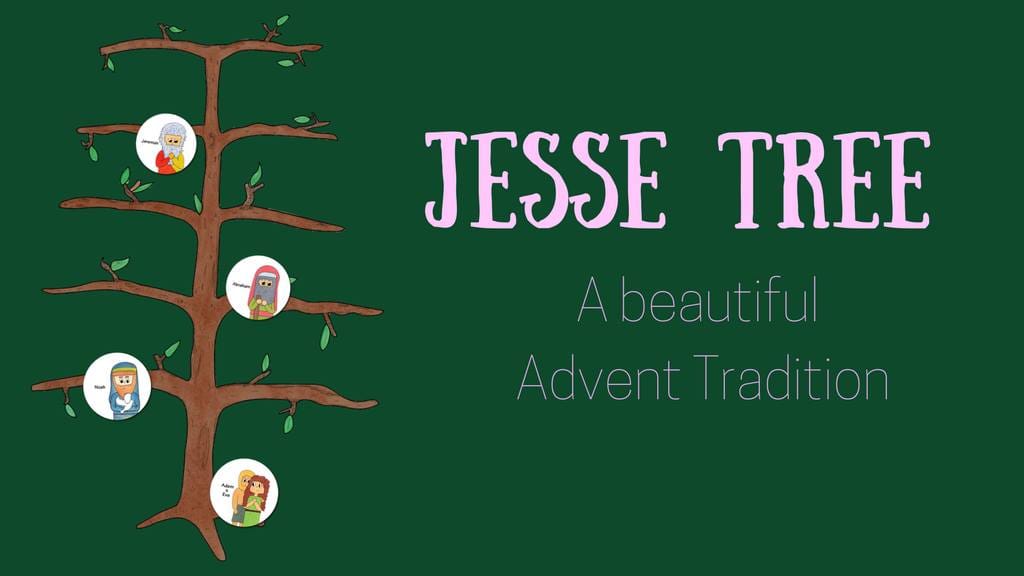 Sunday 1st December 2019 11am-1pm(at the back of the church after Mass)

All children welcome! We will be exploring The Jesse Tree, finding out about Jesus' family tree and sharing Old Testament readings on the prophets . The children will be making their own Jesse Tree to take home. There will be snacks and drinks in the church hall for the children. Please sign up on the sheet at the back of the church -thank you.

Any queries please speak with Father Paul, Maggie Woodsor and Gill Byrne
2nd Sunday of Advent Bishop Philip's Visit to Sacred Heart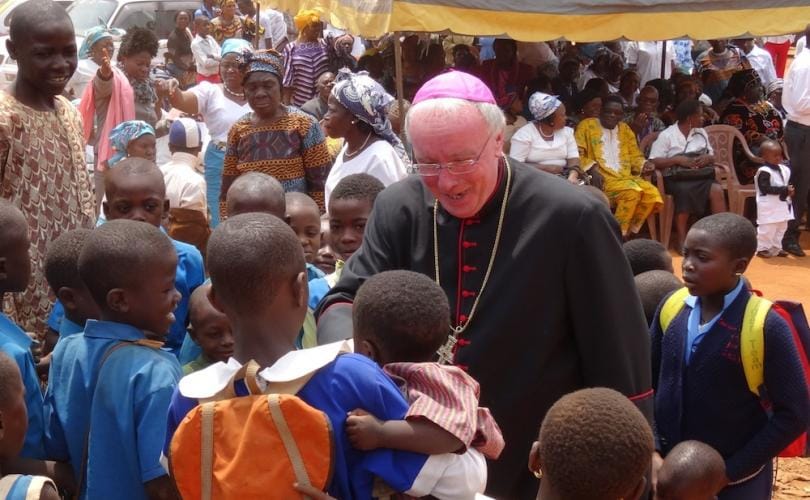 Bishop Philip will be celebrating Mass with us at Sacred Heart for his Visitation on Saturday 7th and Sunday 8th December (2nd Sunday of Advent). He will celebrate both Masses and the visit will conclude with a Holy Hour for vocations and Benediction at 12.45 pm on Sunday. Bishop Philip will also be available to hear confessions on Saturday evening from 5 pm—5:45 pm.

More information here.
Knights of St Columba Advent Mass
Monday 9th December at 7.30 pm in Sacred Heart, Hook followed by the Annual Christmas Carol Social Evening in the parish hall after Mass. All Sacred Heart Parishioners are most welcome.
Christmas Tableau
Saturday 21st December at 3:00 pm

This year again all the children and young people of the parish have been warmly invited by the dear Sisters in the Convent to present a Christmas tableau and sing carols.

This is a very happy occasion and gives us an opportunity to do something good for the residents and Sisters. Father Christmas has promised to come with his sled. Please come, costumes will be provided. We would be grateful if you could come at 3:00 pm to put on your costumes. Singers will also be very welcome.

For more information contact Mary Bone
Travelling Nativity or Posada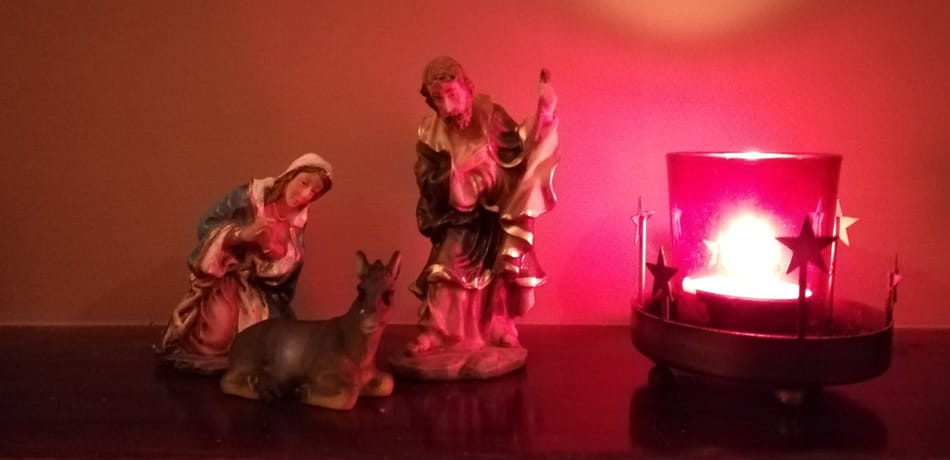 Posada is an old Mexican tradition where young people dressed as Mary and Joseph travelled from house to house asking for a room for the night and telling people about the imminent arrival of Jesus in the weeks leading up to Christmas. On Christmas Eve they would visit the local church to re-enact the nativity and place figures of Mary and Joseph in a crib.

Learn more about the Posada's travels around the Sacred Heart Community – https://www.sacredhearthook.org/posada-travelling-nativity
Advent Wreath Hymn
Light the Advent Candle one
Now the waiting has begun
We have started on our way
Time to think of Christmas Day
Light the Advent candle two
Think of humble shepherds who
Filled with wonder at the sight
Of the Child on Christmas night
Light the Advent candle three
Think of Heavenly Harmony
Angels singing peace on earth
At the Blessed Saviours birth
Light the Advent candle four
Think of joy for ever more
Christ Child in the stable born
Gift of love that Christmas morn
(Christmas Eve and Christmas Day)
Light the Christmas candles now
Sing of donkey, sheep and cow
Birthday candles for the King
Let the alleluias ring.
Candle, candle burning bright
Shinning in the cold winter night
Candle, candle burning bright
Fill our hearts with Christmas light
Advent Wreath
s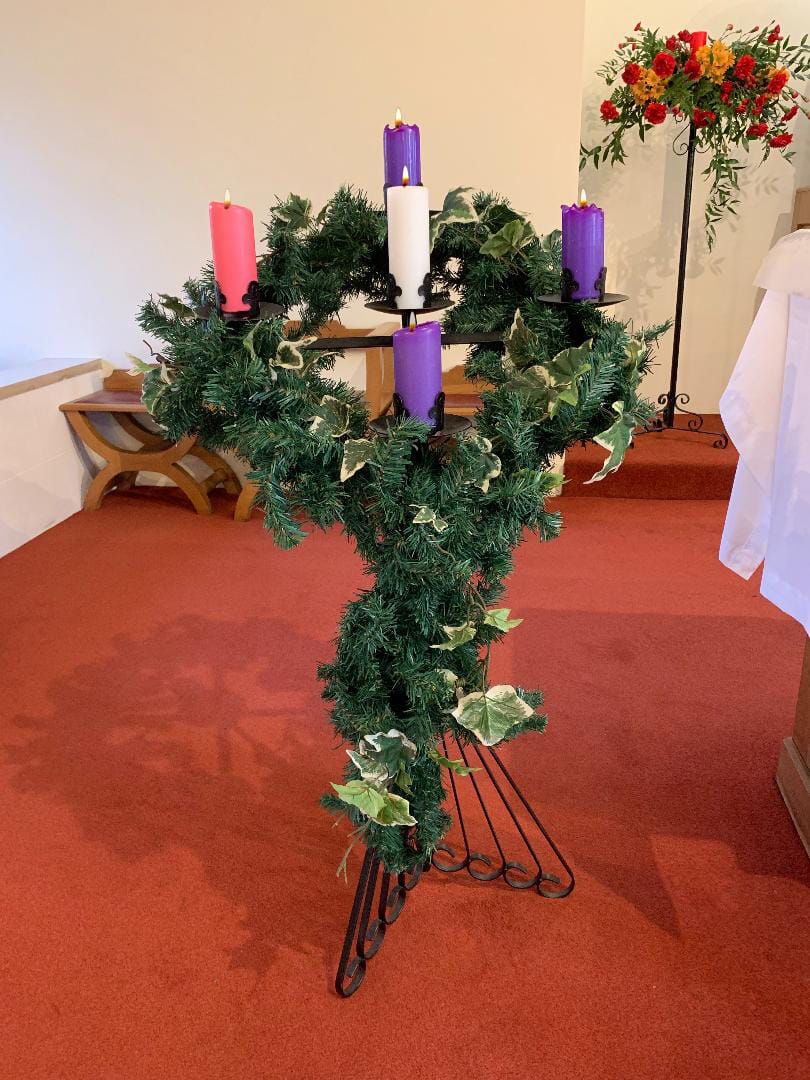 Christmas Tree and Crib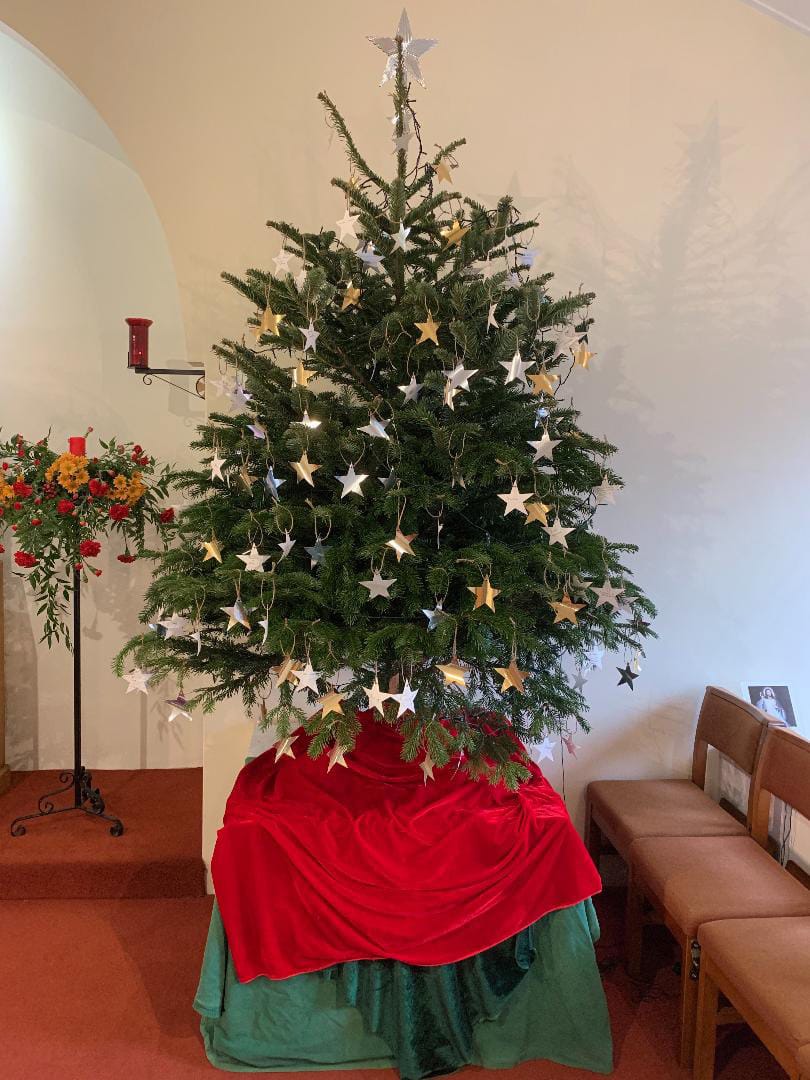 This Christmas as we remember all our dearly departed family and friends, you are invited to help us dress this year's Christmas tree with the names of your loved ones. In the porch you will find some silver and gold stars, please write the name of your loved ones on one of them and place the star in the box provided. On Christmas Eve they will be placed on the tree.