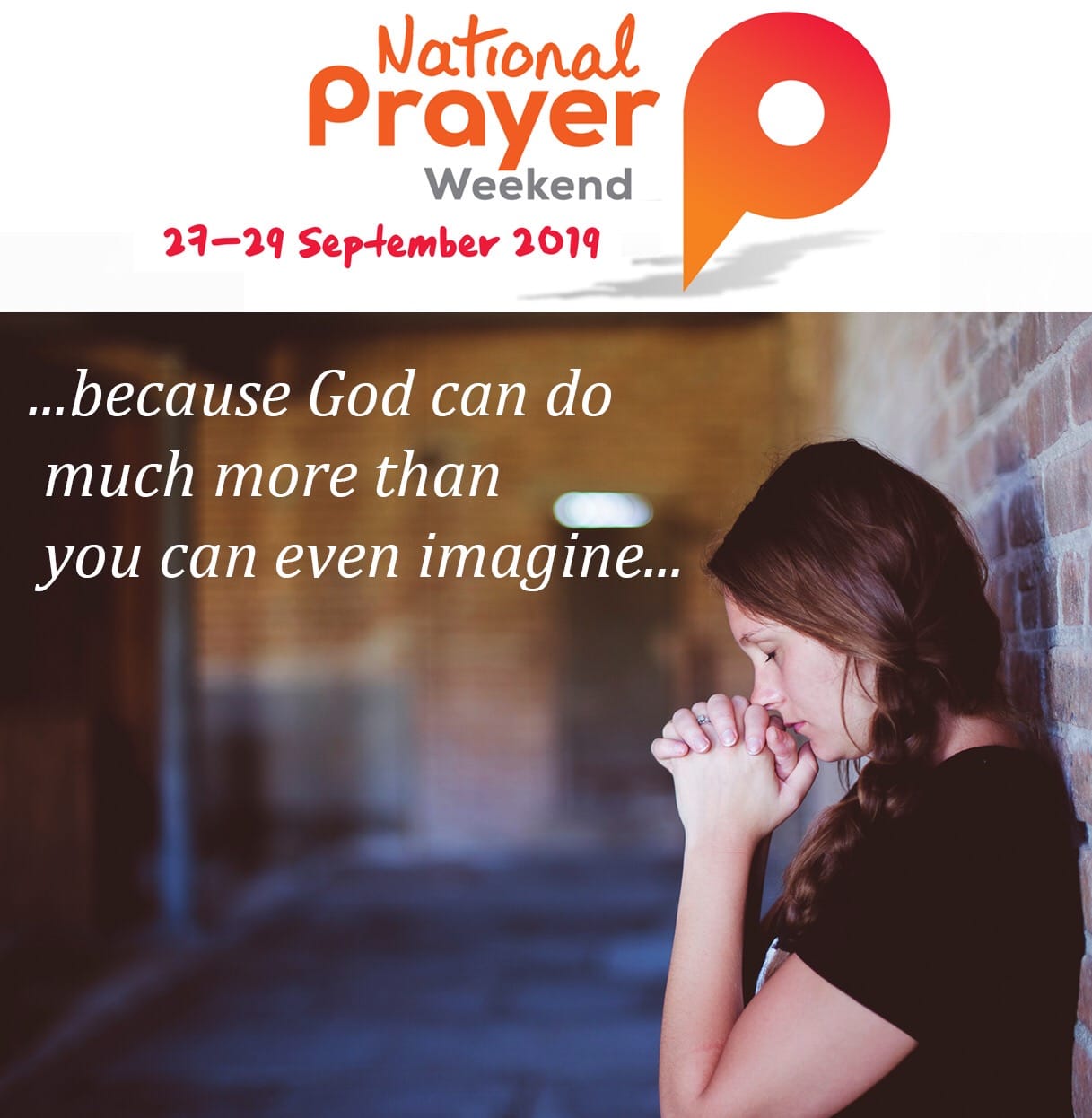 In celebration of National Prayer Weekend the Sacred Heart will be hosting a special Mass at 7.00 p.m. on Friday 27th September. The Carmelites at Boars Hill Priory in Oxford have kindly accepted our invitation and will speak to us of the healing and empowering effects of prayer in our lives. The evening will also include the praying of the Rosary and the Sacrament of Reconciliation. 

More info here.
Prayer Afternoon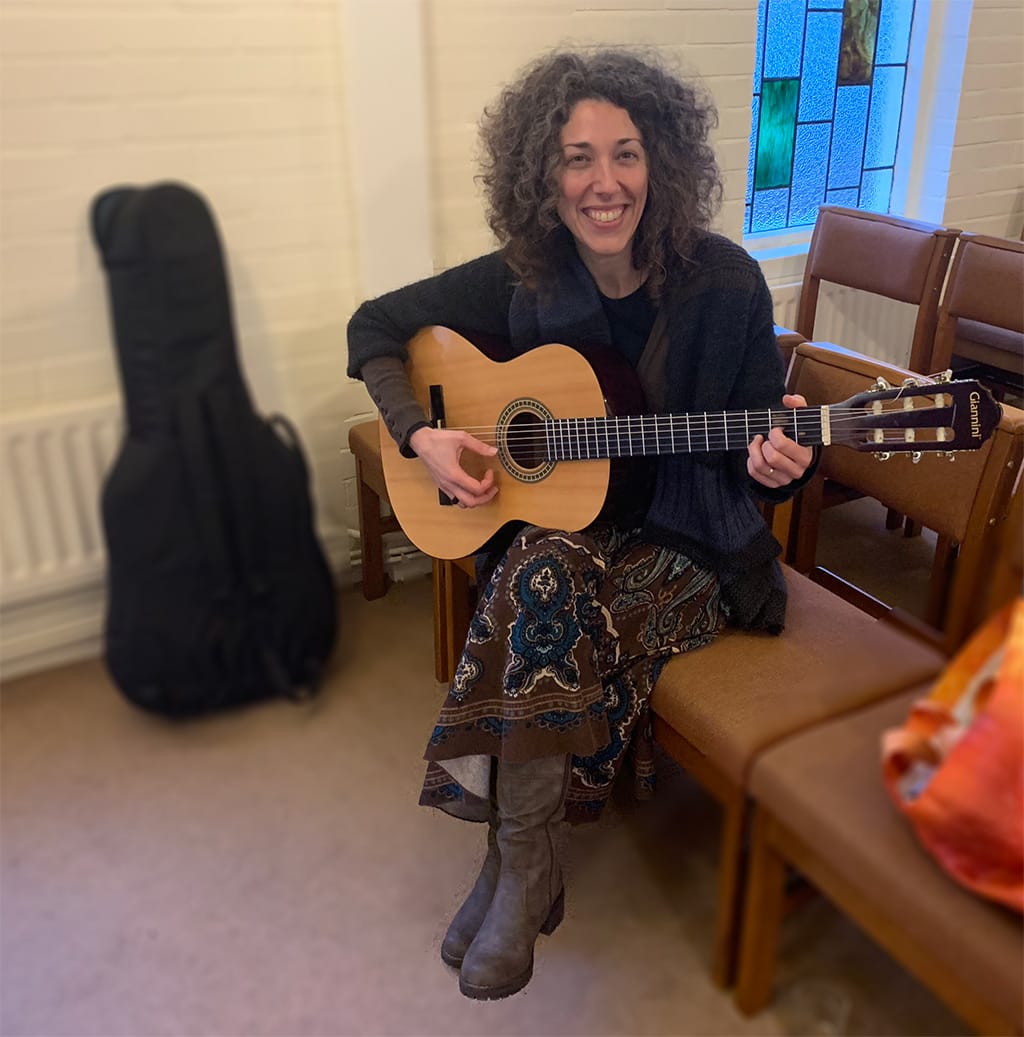 There is an up-coming afternoon of prayer that is taking place in our parish on Saturday, 14th September from 12:00pm – 6:00pm. It will be led by Father Paul's friends from the Verbum Dei community.

The focus will be on praying with the bible (hence the Latin Verbum Dei). The afternoon will involve some scripture reflections, some tips on how to pray with the bible, some faith sharing and some food. Folk are encouraged to bring a plate of food to share. Children are also welcome and there will be a 'creche'. While this is open to everybody, in particular I would like to invite all the Catechists, Readers, Extraordinary Ministers of Holy Communion and especially the parents of the 1st Holy Communion children. I see this as a wonderful opportunity for people to learn about the treasure of scripture and to be refreshed or to learn for the first time how to pray with the bible.

The previous event was great fun and can be seen here :-

An afternoon of prayer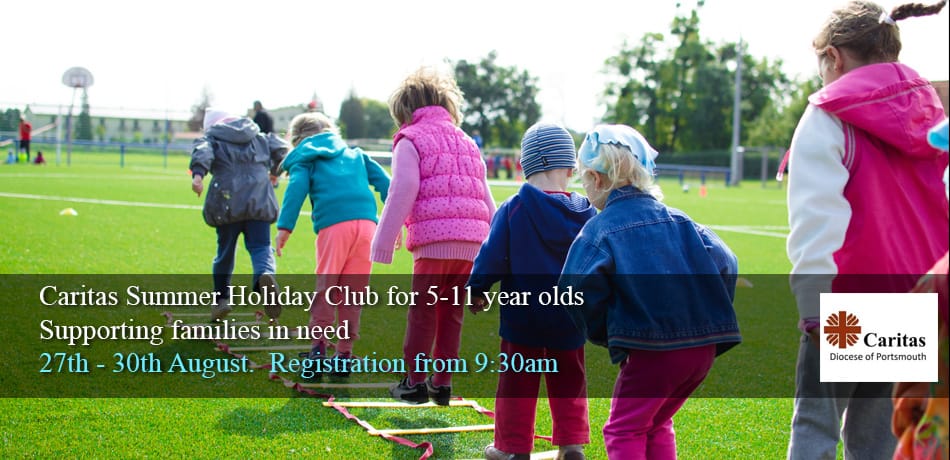 27-30 August 2019.
Supporting those families in need. We are running a Holiday Club at St Bede's Primary School for those children who will not have a holiday this year, we are now taking applications for children aged 5-11. If you are fortunate enough to be able to help us financially or if you would like more information or an application form please email caritas_nwhpa@portsmouthdiocese.org.uk or text 07719 012955.


CAFOD Update Meeting



You are invited to a CAFOD update meeting on Saturday 7th September from 10:30 am to 1 pm at St. Bede's Church, Popley Way, Basingstoke, RG24 9DX. Elouise Hobbs our regional news officer will be talking about her recent trip to refugee camps in Lebanon and how your donations are making a difference to people's lives. Please book your place so that we have an idea of how many people are coming by emailing:

portsmouth@cafod.org.uk or phone 01252 329385.
Golf Day in aid of CAFOD




The Catenians of Province 11 are organising a Golf Day to raise funds for CAFOD on Friday 12th July at Weybrook Golf Club in Basingstoke. After the golf there will be a dinner for golfers and their non-golfing partners which will include a speaker from CAFOD head Office.
For more information please contact Pat Murphy on pfm190654@outlook.com
Theme: Contemplative Biblical Spirituality: Carmel's Gift to the World
12th – 14th July, 2019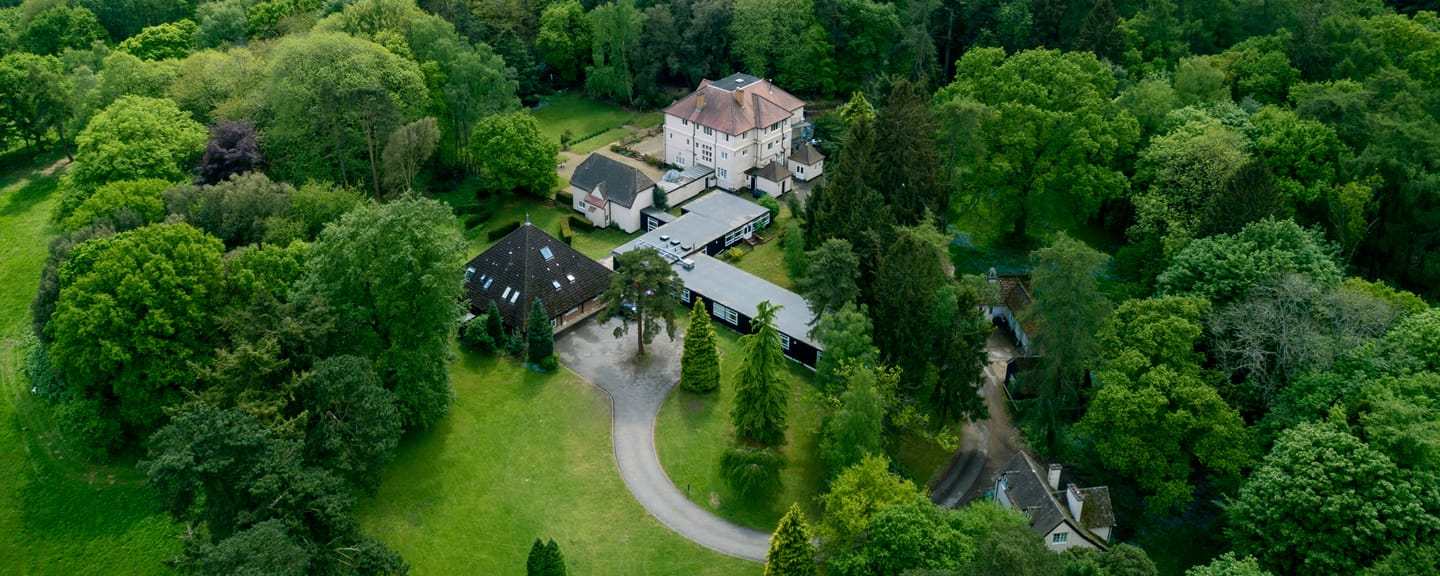 Held at the Carmelite Priory, Boars Hill, Oxford & the Blavatnik School of Governemnt, Walton Street Oxford
For more information: please go to http://oxcacs.org/conference-programme/
Lots more information here as well as a video from Pope Francis.
Healing Mass at St Joseph's

On Saturday 8th June 2019, 10.30 am (Confessions from 9.30am to 10.15am). The service is an opportunity for us to come together to pray for all those needing healing, in any way. During the Mass everyone is invited to receive the Sacrament of Anointing. Healing takes many forms: spiritual, mental, physical, reconciliation, awareness & acceptance. Many people find they get a sense of peace during the service & leave uplifted. Everyone is welcome. Please stay afterwards for light refreshments and a chat.
Retreat Day – The Great Story of Jesus



On the 8th June, we would like to invite you to come to a retreat day to encounter even more deeply the Great Story of Jesus and to respond to the living relationship He offers each of us. The retreat will present the whole story of salvation from creation to Jesus's death and resurrection and give opportunities to make a personal response.

More information here
Thy Kingdom Come – Compost Prayers



In support of the Thy Kingdom Come global prayer event, on July 6th at 2:00 pm at Sacred Heart Church, Father Paul would like to invite you and your friends and family to a relaxing afternoon of reflection and fun.
Using special paper infused with flower seeds, you can plant your prayers, have them blessed by Father Paul and watch them grow. Every visit you can see the prayers of your community flourish and inspire you in your daily life, the local bees will appreciate it too! Add a little flare by painting a prayer rock to keep your plant company, feel free to personalise them however you wish.
Please register your interest by signing up on the form in the Church porch or emailing Joan & Dan Kent on dan@sacredhearthook.org or Jan on hook@portsmouthdiocese.org.uk
Please register your interest by signing up on the form in the Church porch or emailing Joan & Dan Kent on dan@sacredhearthook.org or Jan on hook@portsmouthdiocese.org.uk
Formation Course on praying with others





Our diocesan vision is Bringing People Closer to Jesus Christ through His Church but the heart of this is prayer. Fr Paul would like to remind us that we need to be people of prayer, a holy people. Our Diocese is blessed with a team of Intercessors and a religious community of Marian Franciscan sisters on Alderney at the Adoremus Centre who are constantly praying for us.

Fr Paul would like to encourage parishioners and parishes to form prayer groups and to pray with each other for particular needs. It is wonderful to see more parishioners praying with others for example through Alpha Courses, cell group meetings, small groups, parish prayer groups and after Mass on Sundays. Meanwhile, we are launching a new short training course on praying with others, including training in the new diocesan guidelines for healing ministry.

We would like to encourage all those who pray with others and/or are involved with healing ministry to attend this training. We have organised two initial dates: Friday 14th June (10.30am – 3pm) at St. Bede's Basingstoke or Saturday 22nd June (2pm – 6.30pm) at St. Peter's, Winchester.

Significant Weddings Anniversary Mass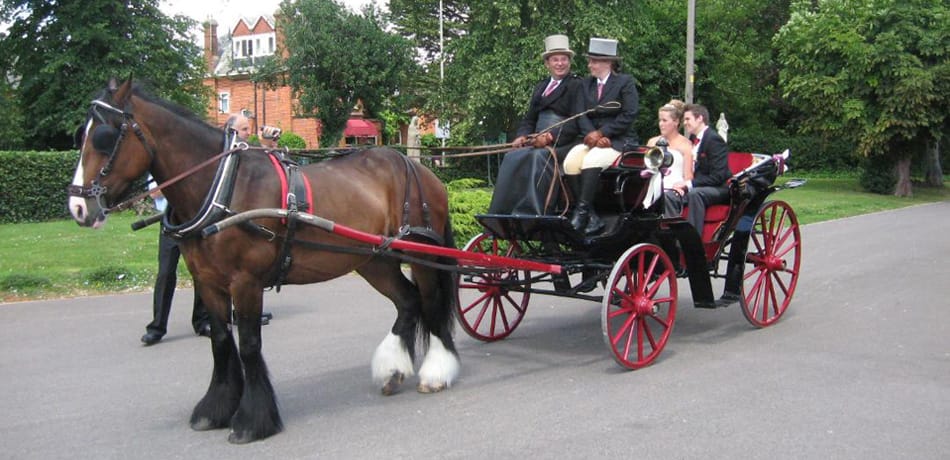 Are you celebrating a 25th, 30th, 40th, 50th, 60th or Anniversary over 60 years? If so Bishop Philip would like to invite you to a Mass of Celebration. This will take place at St Bede's Church in Basingstoke on Saturday 6th July 2019 at 11 am. If you would like to come, please fill in the form on the Diocesan website, www.portsmouthdiocese.org.uk email to anniversaries@portsmouthdiocese.org.uk. Please note this address is not monitored daily and you may have to wait for a reply, so please be patient, or please contact the Parish Office for the form.

Please contact Grania (gegan@portsmouthdiocese.org.uk) to book your place. If you cannot attend one of these two dates, please email Clare csimpson@portsmouthdiocese.org.uk) – it might be that more training can be arranged early in the Autumn.
Marriage Encounter Weekend
Park Place Pastoral Centre, Wickham near Fareham is hosting a Marriage Encounter weekend from 24-26th May. The weekend is an opportunity for married couples of any age to deepen and enrich their relationship. This is not marriage counselling or crisis solving but a residential weekend away from the distractions of daily life which many thousands of couples in this country have found to be the best thing they did since getting married. Interested? Please go to https://wwme.org.uk/marriage-enrichment/#about or phone 02380 275401
Living Simply and in Solidarity with the Poor
Do you want to put your faith into action? Do you want to be a parish that looks outwards and helps those in need? This joint conference from CAFOD and Caritas Diocese of Portsmouth will show you practical ways of doing exactly that. By learning more about CAFOD's Living Simply award and Caritas's social action projects you can help your parish or community group to become more outward looking. So come along to St. Peters in Winchester on Saturday 4th May for the Living Simply and in Solidarity with the Poor conference and learn how to truly put your faith into living action.

For more info, please go to the Diocesan website
ADORE (Alton Day Of REnewal)
On Saturday 27th April, 11.00am – 4.00pm, you are warmly welcome to a mini-retreat day (or morning/ afternoon) of spiritual refreshment and renewal, focusing on the Power of Prayer.
Essential Training for Catechists
We are also delighted to welcome Sr. Hyacinthe from the Dominican Sisters of Sway, New Forest, to our parish over a 5 week period, also during the Lenten season. These 5 sessions will be held weekly, on a Tuesday evening in the church from 7.30-9pm, concluding on 9th April. The sessions are entitled, 'Essential Training for Catechists', but, once again, I would like to invite anyone to those sessions who wants to know more about the treasure of their faith and who would like to be equipped with 'tools' to help share their faith.
ADORE (Alton Day Of REnewal)
Saturday 23rd March 11.00-4.00 You are warmly welcome to a mini-retreat day (or morning/ afternoon) of spiritual refreshment and renewal, focussing on Renewal and Mission. At Alton School, Anstey Lane, Alton GU34 2NG. 11.00am Rosary; 11.30am Mass; 12.15 Adoration of the Blessed Sacrament; 1.00pm Shared lunch (please bring finger food to share); 2.00pm Praise & Worship; 2.30 Talk "Forming and strengthening Prayer Groups"– Tim Stevens;3.30 Prayer for healing. We end about 4pm. There is no need to register in advance, and no charge (though a collection will be taken to cover costs). For more information and directions, see poster or website: www.altonrenewal.com Or telephone Alastair Emblem on 01252 714809. Next month's meeting 23rd March: "Charismatic Prayer" – Speaker Jenny Baker
Next Day of Prayer
Sr. Valentina from the Verbum Dei community is coming back to lead another day of prayer soon. This will take place just before the beginning of Lent on Saturday 2nd March from 2-5pm. It will follow a similar format to the Advent afternoon of reflection that Valentina led for us. There will be an introductory talk on Lent/The Lenten season and then some practical tips on prayer, some quiet time and some sharing. While we explored Lectio Divina last time, this time Valentina will introduce us to a different form of prayer: Ignatian (or imaginative) contemplation. The afternoon will hopefully finish with sharing some food and there will also be a creche provided so it will be good to invite some of our young families.
Charity Fundraising
Monday 4th March 7pm– Charity evening at Hook Tandoori for Children with Cancer UK and The National Autistic Society Andrea Waldram and Jackie Harrison are running the London Marathon for these Charities. Tickets are £20 per person which includes Poppadum, Starter and Main Course with Naan Bread. Numbers are limited so book your tickets ASAP. Contact Jackie 07881620701 or Andrea 07823449333. There will be a raffle so any contributions will be welcome.
Churches Together
Our annual Hook and Odiham Churches Together service is being held this Sunday (20th January) at 6 pm in Elizabeth Hall. Following the service, refreshments will be served. Please bring food to share.