Welcome to our Catholic Faith Community
Sacred Heart in Hook is a beautiful Catholic Church located near Basingstoke, Hampshire. We are friendly, relaxed community and welcome people of all faiths, culture and status to join us.
Our mission is to live out our Catholic faith and through witness and example bring people closer to Jesus Christ through His Church. We are asked as parishioners to grow as "stewards" of God's gifts and give thanks not only with our words and deeds, but by the way we celebrate our faith and live our lives. You can read more about how we align to our Diocesean Mission here

The parish lies at the heart of every community. Families, churches, schools, chaplaincies to hospitals, prisons. Our Parish provides an inclusive hub for people of all walks of life to journey together in faith and to reach out to the wider community to serve in acts of social action.
You can read our welcome statement from Fr Paul here
Live Stream of the Marriage of
Olivia Richards and Howard Reynolds
Sunday 7th August – 1:30pm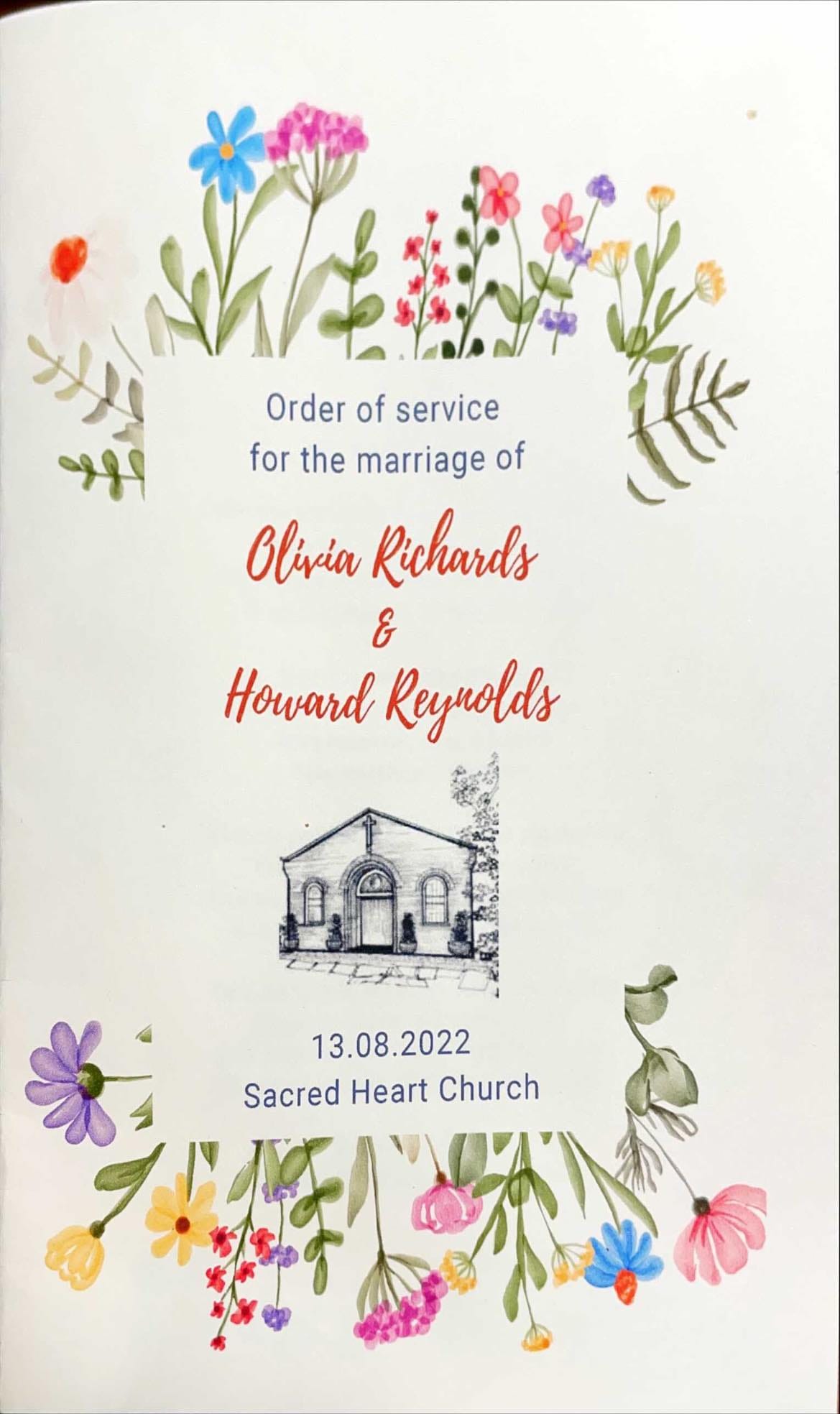 Mass Times and Procedures at Sacred Heart
Please consider to take a Lateral Flow before Mass. We are also requesting (given the rise in infections) to please wear masks again. Please do stay away and join us online if you have COVID symptoms or have tested positive. Thank you.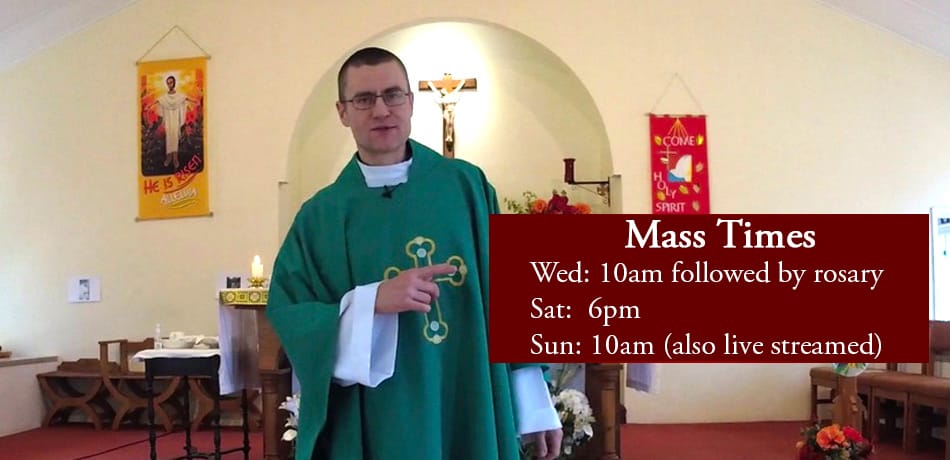 Saturday: 6pm
Sunday: 10am (also live streamed)
Wednesday: 10am
Daily Mass: Maryfield Convent at 10am (Mon, Tue, Thur, Fri and Sat)
If watching our live streams, please find here the link to the Spiritual Communion Prayer and the alternative Spiritual Communion Prayer.
Latest Publications
Look Magazine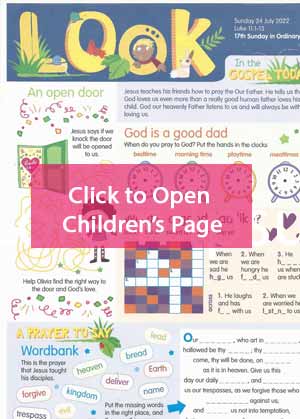 Most Recent Look Magazine for 19th Sunday

Visit the Children's Liturgy Page
Farewell to Fr Paul



After the recent announcement that Fr Paul is leaving us in September to go to St Joseph's Basingstoke. Please keep Saturday 3rd September after Mass free as we say "farewell" to Fr. Paul. Fr Paul's last weekend with us is
Saturday 10th and Sunday 11th September.
Discover the Amazing Riches of the Catholic Faith
What is the Catholic Church all about? What does it mean to be Catholic? What do Catholics actually believe?
We invite you to journey with us and be inspired by a new perspective on our Catholic faith
New Testimony of Faith

Read our latest article – a testimonial from Brita Coleman about her faith journey and how she started her missionary work with Caritas.
New Contactless Payments, Online Collection & Regular Payments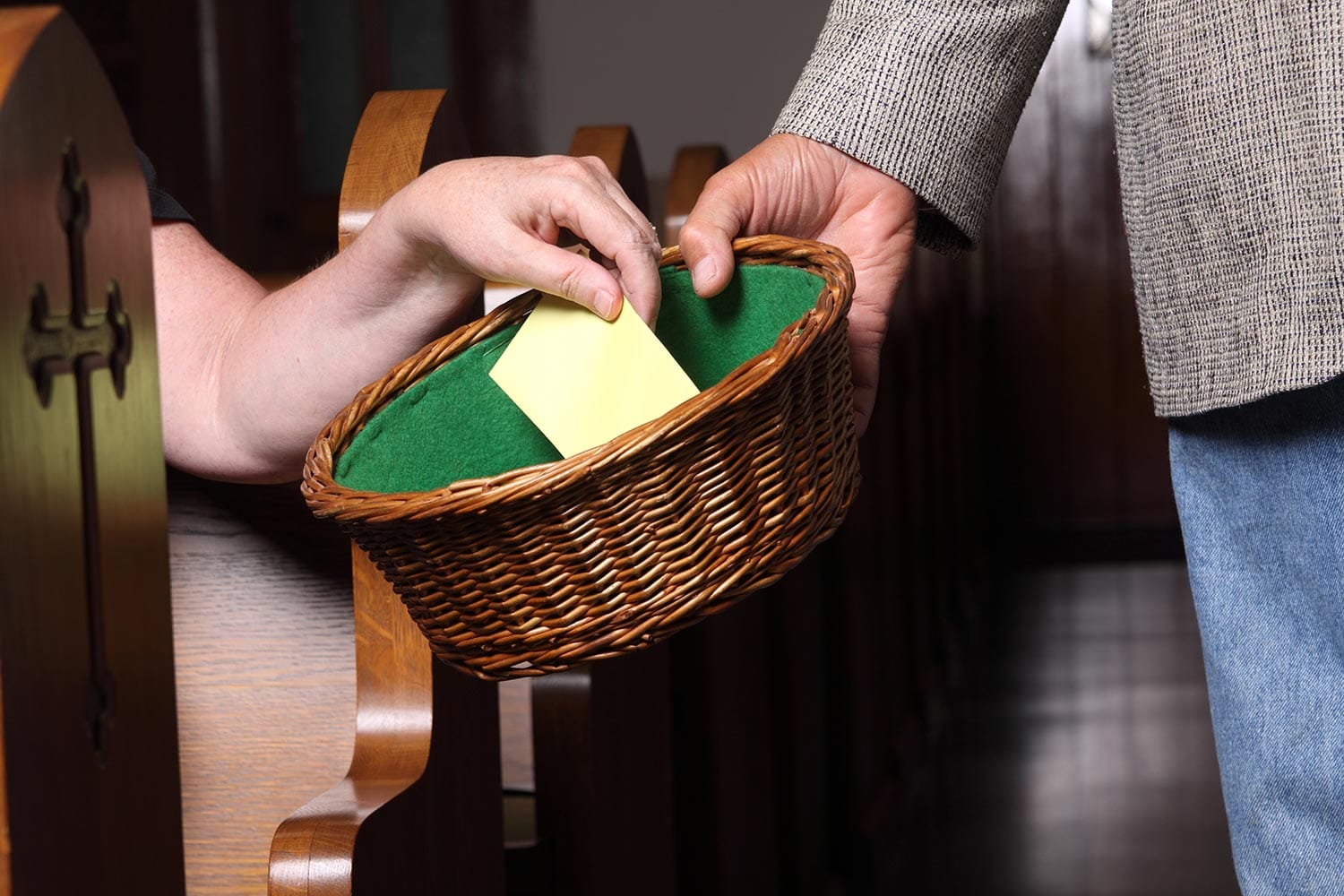 You can also continue to support the church financially with your regular giving even if you are unable to physically come to church during these days. We are very grateful for your generous spirit especially during this period when some of you are suffering financially. If you feel that you are able to continue to support the church, then an easy way to give has been set up below. Just click the button and follow the instructions.
Thank you so much for your generosity.
Mass Live Streams
This Week Saturday Mass will be live streamed via our Live Page and either Facebook or YouTube at 10am.
Stay tuned to our Live Page for the latest updates.
Visiting Us