Father Paul explains Luke's Gospel and the question...Are you a fisher of people ?

Learn More

Father Paul Explains the Miracles of the Wedding at Cana

Learn More

Want to become an Extraordinary Minister or reach people who are sick?

Learn How

Thinking of celebrating your day with us like Emma and Matthew?

Get in touch

Richard Sugden accepts cheque for £1,107.81 for elderly folk at Melfort Glen in Zimbabwe, following quiz fundraiser

Learn More

Conor joins Guild of St Stephen

Angela and Diego renewing their wedding vows ...
Welcome to our Catholic Church Community
Welcome to our Church website for Sacred Heart Hook, a beautiful Catholic Church located near Basingstoke, Hampshire.
We are friendly, relaxed community and welcome people of all faiths, culture and status to join us.

This site will keep you up-to-date with news, newsletters, events, guides and more.
We look forward to seeing you soon.

Please make sure to join our Facebook page page for news, chat, events, photos and prayers. Also, you may like to keep an eye on the latest stories, photos and articles in our Blog and our upcoming events in our calendar and news pages.
*New* CAFOD Family Fast Day is here and an opportunity to give back to our brothers and sisters around the world. More information here.
*Reminder* We are delighted to welcome Sr. Hyacinthe from the Dominican Sisters of Sway, New Forest, during the Lenten season. These 5 sessions will be held weekly, on a Tuesday evening in the church from 7.30-9 pm, continuing on the 26th March . These sessions need to be booked so please talk to Jan –hook@portsmouthdiocese.org.uk.
Mass Times at Sacred Heart Church, Hook

Sunday First Mass

Saturday, 6pm

Sunday Mass

Sunday, 10am
Palm Sunday
April 14th, 10am

Maundy Thursday
(evening mass of the Lord's Supper)

April 18th, 7:30pm
Good Friday
(celebration of the Lord's Passion)
April 19th, 3:00pm
Easter Vigil Mass
(Holy Saturday)

April 20th, 8:00pm

Easter Sunday Mass

April 21st, 10:00am
Directions

The Sacred Heart Catholic Church, London Road, Hook RG27 9LA  
01256-577007
Map to the church
Weekday Mass is celebrated at the Maryfield Convent adjacent to the Sacred Heart – Monday to Friday at 10am, although this time may vary.
Have you ever wondered how you could get involved in the parish and become an Extraordinary Minister ? Alternatively, do you know somebody who can't make it to Church for Holy Communion? Learn how you can help here.
Meet our Priests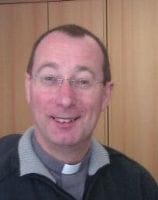 Father Chris Rutledge is our Parish Priest and is also the coordinating Pastor for our Pastoral area.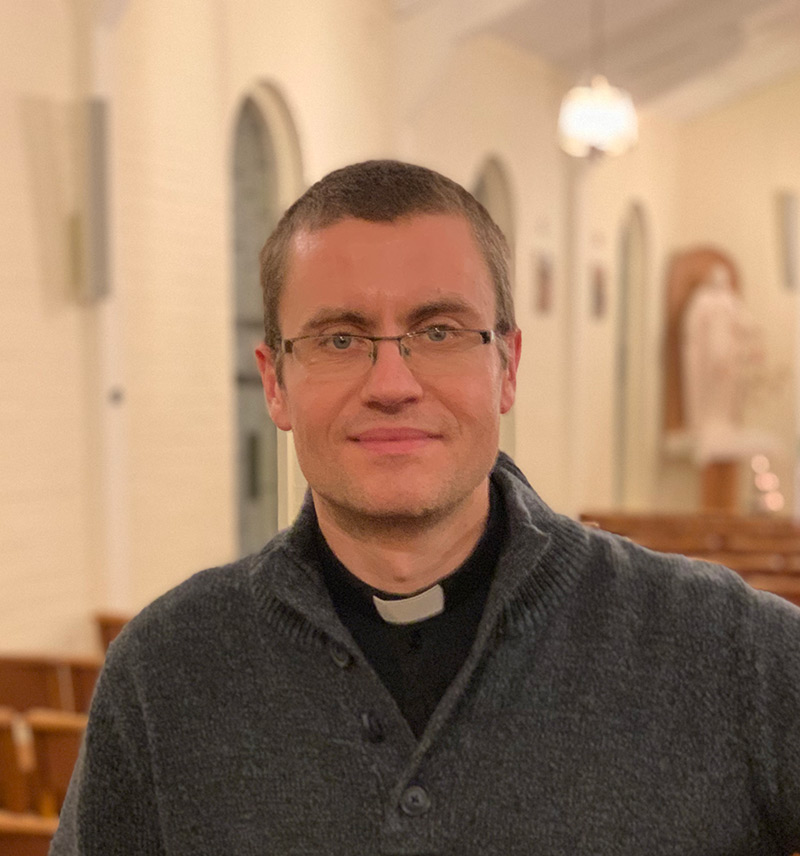 Father Paul Leonard is our Priest in residence who joined us in October 2017 and who celebrates Mass for the Sacred Heart Hook Parish.