Our Mission
Our mission as a parish council is "bringing people closer to Jesus Christ through His Church". We wish to serve Sacred Heart Church and its people by acting acting as your voice to bring about positive change within the parish and grow our Catholic Community.

Do take a look at our new page which documents all of the PPC Meeting agendas, minutes and plans.
Latest Updates from the PPC
Latest News Update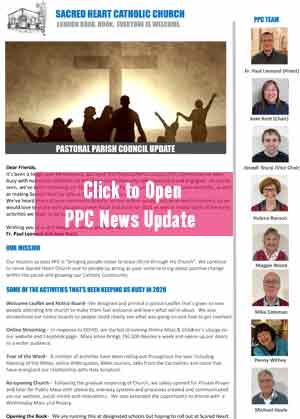 Do take a read of our latest PPC Newsletter to meet the team and learn a little bit about what we've been working on.
Read Now
Parish Survey Results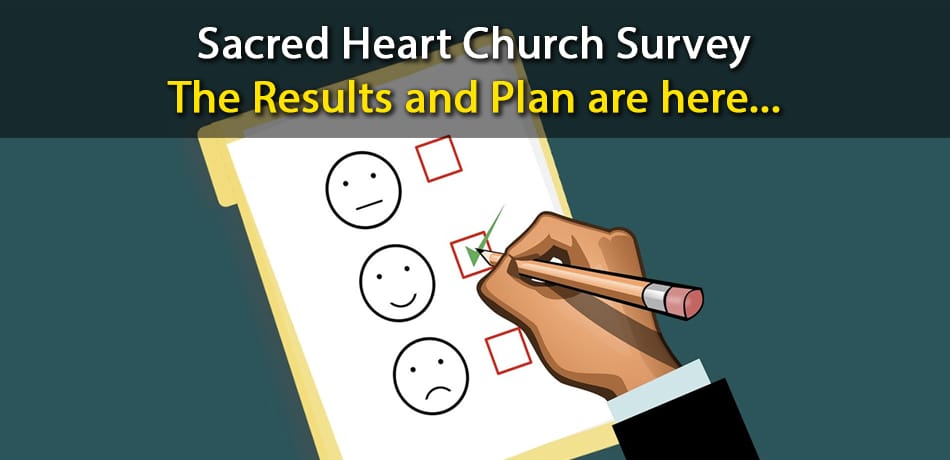 The results for our Parish Survey are in and fully discussed. Do take a read and see how people responded to our questionnaire and how the PPC have been using these responses to shape the direction of parish in 2020, 2021 and beyond…
Learn More
Our Commitment
The willingness to accept the responsibility of being a member of the Parish Pastoral Council (PPC) for the next two years.
To strive to be sensitive to the vision and ideas of others so that we can truly represent the parish community.
To speak with justice and integrity so that the voices of this community can be heard, both in the Church and beyond.
Lead by word and example in the Christian way.
Contact us
To make a general request to the parish council please email ppc@sacredhearthook.org.
Parish Council Members 2022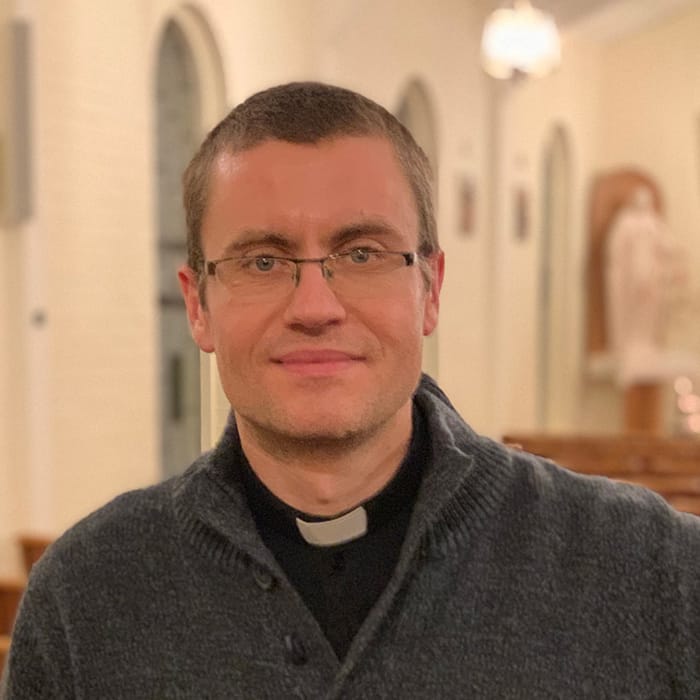 Fr Paul Leonard
Sacred Heart Priest

Dear friends – As a parish I feel that we have reached something of a cross roads. We have been blessed in recent years with a growth in numbers and fruitfulness. To consolidate and continue this growth I felt that it would be beneficial to form a Parish Pastoral Council.

The council would comprise a representative cross section of the people of the parish and would be approximately twelve in number. Together we would look to see what our pastoral priorities are in the short and long term.

These are exciting times for our parish. Not only is the village of Hook growing, with its housing developments, but so is our parish. We look forward with hope that God in Christ will continue to guide us as a parish community as we strive to become a beacon of His love to our village and beyond.

You can learn a little bit more about me here.
Since 2019 we have had a Parish pastoral Council who have made great strides within our Parish. We have now changed the Parish Council members to allow others to serve and below you will find the new Parish Council Members.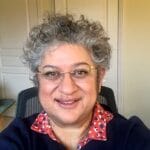 I live in Basingstoke, have been coming to Sacred Heart for around three years and am a reader at Mass. I'm married with two sons and a stepson, all grown up and I work for the Church of England on organisational design and development, especially belonging and inclusion about which I'm passionate. I hope to serve our parish through our PPC, discerning how best to energise and develop our mission and spiritual wellbeing, so that we continue to thrive and grow.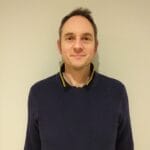 I live in Hook with my wife Sarah and 4 children Matilda, Noah, Edith and Alma. The Sacred Heart has been a home to us since we moved here in 2007. I work for a very old fine wine merchant, so I have an unsurprising interest in wine and spirits but I also enjoy listening to many types of music and watching sport, all quite normal things! I am a trustee of the Hook Schools Community Association and enjoy running fundraising events for the local community to the benefit of the village schools. Before the pandemic I was one of the Children's Liturgy team at Church and miss all of the insightful questions from the little ones on Sunday; to understand faith I think it helps to listen to children!On the PPC I have an interest in the children and youth elements of the Parish, community events and an arms-open approach to Evangelism.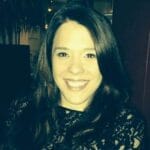 I moved to Hartley Wintney in 2011 from Camberley which is where my parents still live and it was a miracle I found the Sacred Heart Church, 5 years ago. I love being in this Parish and joining the services, talks, workshops, and prayer groups, where everyone is so friendly and welcoming. Fr Paul is very uplifting and guides me in my daily life and has helped enrich my faith. In my previous parish I was a Eucharistic minister and a Street Angel. My family comprising of my younger brother and parents are extremely important to me. I live with my 2 gorgeous Snowshoe cats and in my spare time, enjoy walking, cycling and have just taken up fly-fishing.
I hope I can contribute and make a slight difference whilst serving on the Pastoral Council.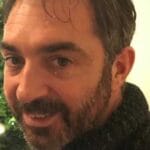 Hi, my name's John, I live in Headley (between Newbury and Basingstoke), with my wife Kelly. I've been attending Sacred Heart with my Mum, Angela, since 2012.
Since being part of Sacred Heart parish, it is evident that it's a parish with community and inclusion at it's heart, which is why I find it so special. I have become a reader and previously volunteered on the Winter Shelter project.
In my free time I enjoy cooking, tennis and fitness, and a little gardening. It's my hope I can assist the group with the great work the previous council has made.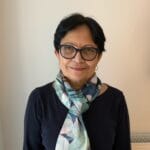 I'm Shanthi Fernando and I'm originally from Sri Lanka. We came to live in Old Basing 5 years ago from Wokingham, Berkshire. I live with my husband Felix, my mum and our dog called Jesse. We have three grown up children and three grandchildren.
I studied maths and worked at the University of Reading and in a secondary school in Wokingham.
In my spare time I enjoy doing botanical art, reading, going for walks with family and spending time with my grandchildren. I also like entertaining people of all walks of life and having a great time using my culinary skills.
I wish to serve the Sacred Heart Parish by listening and living a Christ centred life in our community.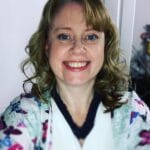 I have been coming to Sacred Heart for the past couple of years now and my son serves (proudly) on the altar at 6pm on a Saturday. I grew up as a parishioner at St Joseph's before then. This parish is so friendly and welcoming and I have found a new home here.
I work in internal communications for the a Policing organisation and have worked in policing for nearly 18 years now.
I have played as a musician or singer in churches since about 12 years old. So think that makes my ministry so far lasting about 38 years!! You can occasionally see me playing at Sacred Heart with the Filipino choir who have adopted me!
I am honoured to be asked to join the PPC and hope I can help our younger parishioners as part of my new ministry.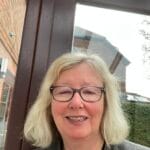 My name is Gill Byrne and I have been part of the Sacred Heart Hook parish for nearly twenty years! Some of you may know me through Children's Liturgy and through coffees in the church hall, pre Covid.
I am a mother of two young men, a retired teacher and SENCO and one of three daughters to my elderly mother who has memory problems.
I am also incredibly fortunate to spend part of the year in a beautiful part of France called the Limousin renovating a barn that will never be finished!!
Recently I have become involved in our SHARE team who focus on how we can make a difference to benefit our beautiful planet.
I'm usually at Sunday Mass – Hope to see you there!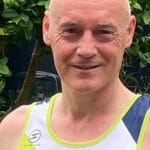 I've been a Sacred Heart parishioner since moving to Hook more than 20 years ago. My four daughters have contributed in various roles : singing, the music group and as altar servers. Meanwhile, I've been part of the Children's Liturgy Team and the Finance Committee plus my current role as Parish CAFOD Rep.
I enjoy running over distances up to half-marathon and am a Partick Thistle season ticket holder – although the 800 mile round trip for home games does limit my attendance!
I want to do my best with supporting the growth of our parish community, and building on the good work done by the previous PPC.
Please pray for us
Heavenly Father, you have chosen us to be your people
And have gathered us to live in this parish.
Be pleased with all our efforts to love you and serve you
In word, worship and work.
Give your blessing to these parishioners
Who will serve as members of our Parish Pastoral Council.
Guide their activities by the light of your Holy Spirit,
And help them to work for your honour and glory
And for the benefit of all your people.
We ask this through Christ , our Lord.
Amen