Parish Council Members 2019 – Dec 2021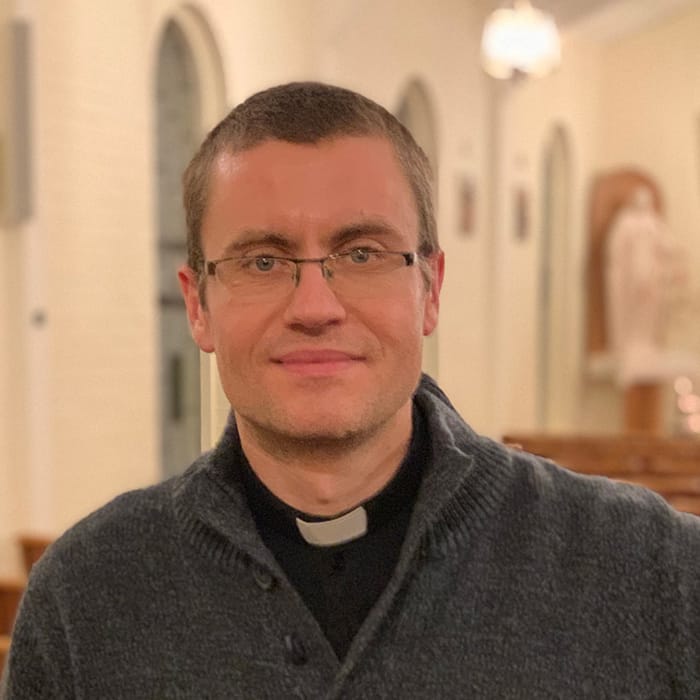 Fr Paul Leonard
Sacred Heart Priest

Dear friends – As a parish I feel that we have reached something of a cross roads. We have been blessed in recent years with a growth in numbers and fruitfulness. To consolidate and continue this growth I felt that it would be beneficial to form a Parish Pastoral Council.

The council would comprise a representative cross section of the people of the parish and would be approximately twelve in number. Together we would look to see what our pastoral priorities are in the short and long term.

These are exciting times for our parish. Not only is the village of Hook growing, with its housing developments, but so is our parish. We look forward with hope that God in Christ will continue to guide us as a parish community as we strive to become a beacon of His love to our village and beyond.

You can learn a little bit more about me here.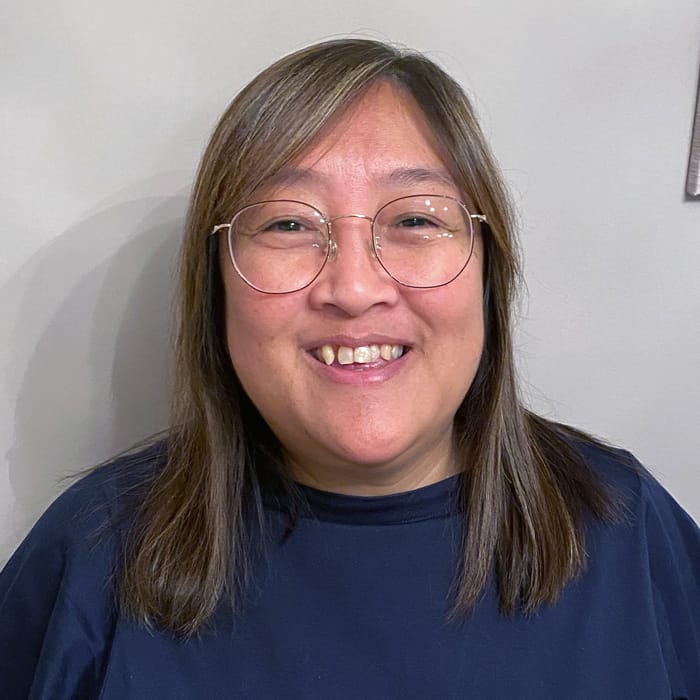 Joan Kent
Parish Chair
Usually attends mass: Saturday

I'm Vietnamese but grew up in the UK and work full time as a solicitor focusing on data privacy, litigation and commercial contracts. I already enjoy being an active member of the church, supporting and helping to co-ordinate parish events like Compost Prayers, National Prayer Weekend Mass and supporting Caritas events. I recently attended the Portsmouth Diocese "Called and Gifted" sessions which i really enjoyed.

As a group I am hopeful we will achieve many great things which will grow our Catholic community. Do come and say hello and let us know how we can help make a difference.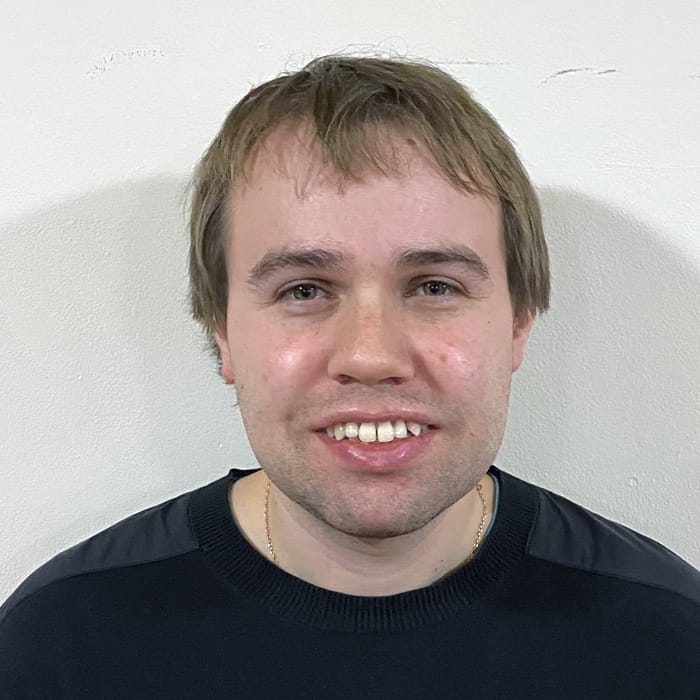 Joseph Sharp
Parish Vice Chair
Usually attends mass: Sunday

I was born here and although I spent a few years away when I was younger I have lived here since 1998. I am already very active within the Church both as a reader and helping with tea and coffee after Sunday Mass. My hope is that the Pastoral Council will help our growing parish to thrive even more.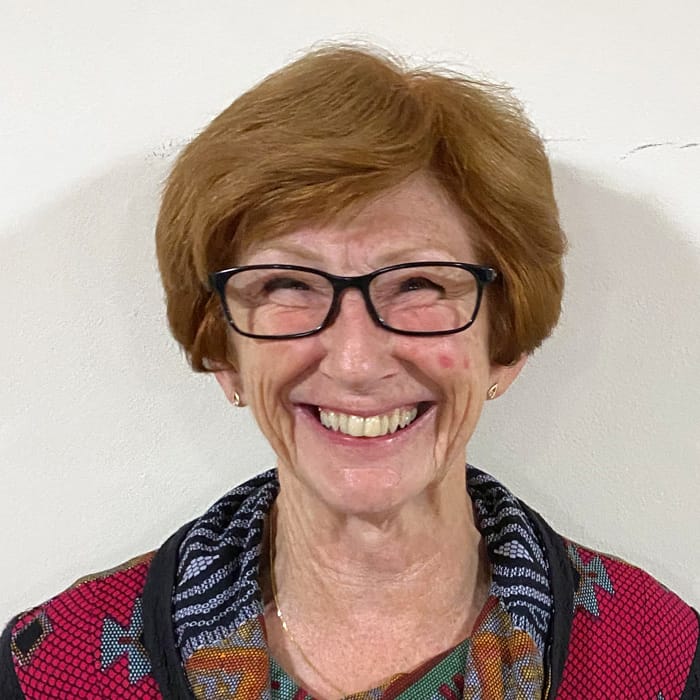 Helena Ranson
Usually attends mass: Varies

Hello, I'm Helena Ranson and I have lived in Hook since 1992. I am married to John and we have 3 grown up daughters.
Sacred Heart is very special for me and now that our wonderful parish is growing so quickly my hope is that we will all work together to help those in need, both at Sacred Heart and in the wider community.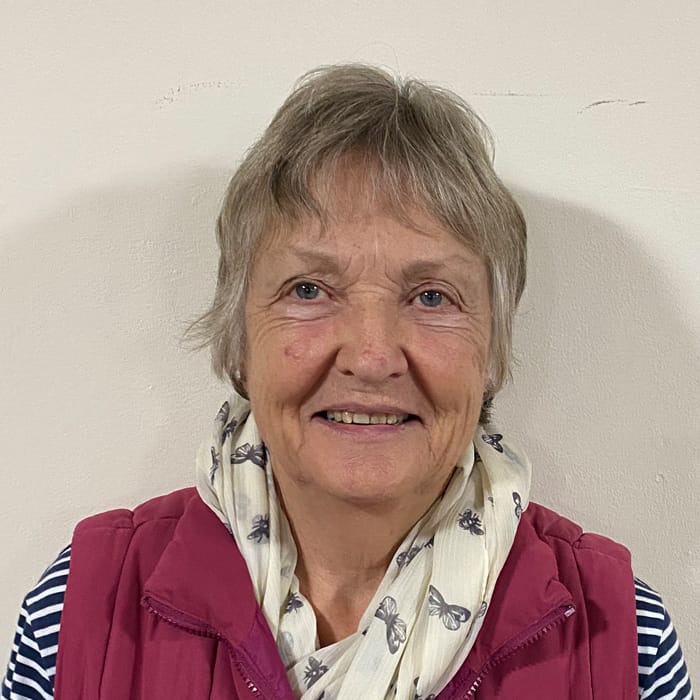 Maggie Wood
Usually attends mass: Sunday

I have lived in Hook since 1981 and have seen many changes in the parish over the years. My daughter Emma was one of the first young female servers at Sacred Heart.
I am involved in the First Holy Communion programme and I am a reader, Special Minister of the Eucharist and sing with the choir. I also attend a Bible Study group at St Johns Hook and I am part of the Open the Book team who go into Hook Infant school weekly to read and act out bible stories.

I hope the new parish council will be a reflective pastoral planning group that will make the parish a warm, outgoing Eucharistic community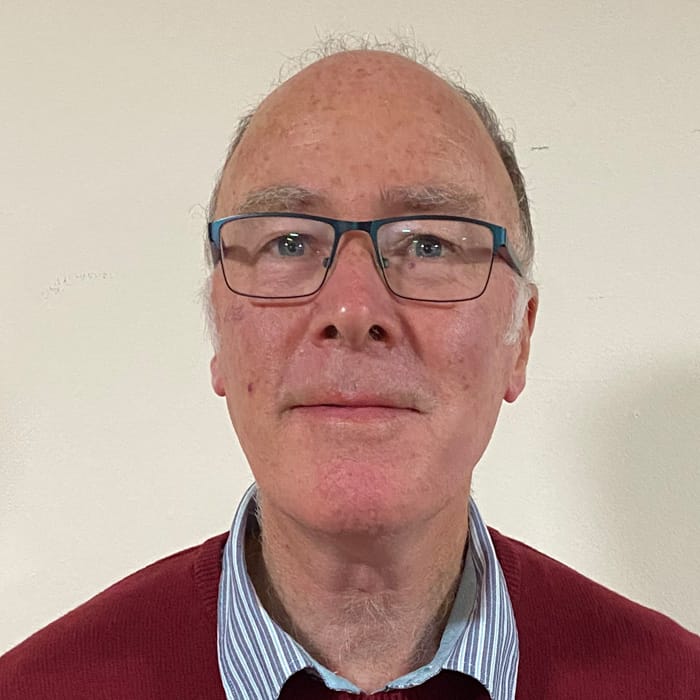 Mike Coleman
Usually attends mass: Saturday

I am a retired secondary school teacher, having worked for Dorset and Hampshire local education authorities for a total of 39 years. I am married to Brita and have two grown up children Katy and Peter. We live in Fleet and offer care and support to two elderly parents.
My faith has always been at the core in everything I do or say. It has served me well throughout my life so far and so I feel the time is right for me to give something back to the people and parish who have been instrumental in allowing my faith to grow. I have been overwhelmed by the concern and love of parishioners who frequently ask after the health of my mother Joan. I am a Eucharistic minister and have come to realise how fortunate we all are to be part of a thriving parish community.

During my time on the Parish Council I should like to focus on two main areas, viz: caring for the needs of the elderly and providing positive experiences for families within our parish.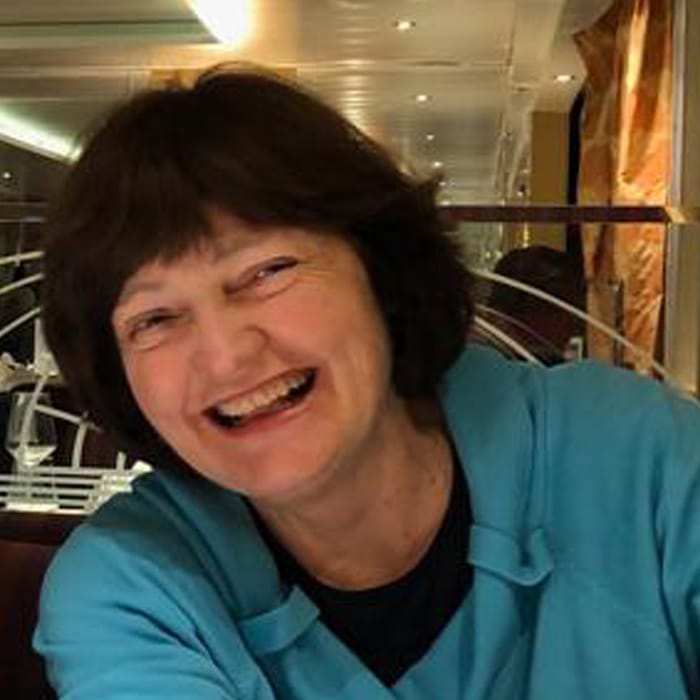 Penny Withey
Usually attends mass: Saturday

I am a cradle Catholic who has routinely gone to Church. I never really engaged with the Church much – it was a habit. Until I came to Sacred Heart, Hook five years ago. Here I found a really welcoming community, a Priest who made me think and ask myself and him questions… This led to me actively participating in Church initiatives. I have completed my Ananias training, still actively explore the Called and Gifted philosophies and thinking, with my committed small group, and volunteer with children and the homeless on a regular basis. I find it has made my life far richer.

So I accepted the invitation to join the PPC in the hopes that I can support other members of the Community derive as much growth and pleasure as I have. Sacred Heart is a great forum for this.

Michael Hoyle
Usually attends mass: Saturday

Married to Marion living in Upton Grey. Catenian. Retired following a career in international management consultancy.
Former trustee of a local Abbeyfield Society, a charity providing accommodation and care for the elderly.
Interests include golf, bridge and grandchildren as well as financing social care. Also co-authored a book on managing.

The Mission of the Church is to prepare each and every one of us to make the mystical transition to Heaven, and Jesus makes clear in his Parables and elsewhere that the key criteria is to lead a Christian life based on the Sacraments and service to others. Based on the example of the Good Samaritan who saw a situation and delivered a solution, I see my work in the PPC being focused on facilitating further opportunities for parishioners to be of service to the community.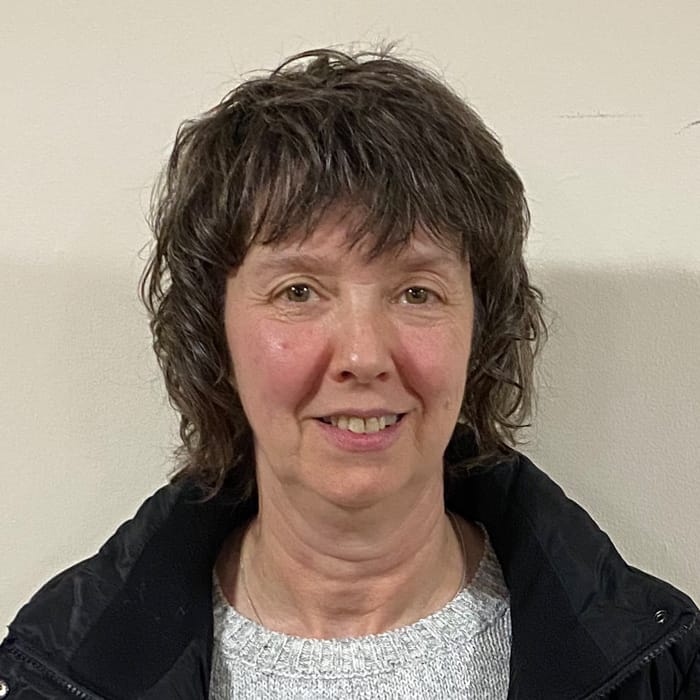 Andrea Waldram
Usually attends mass: Sunday

I originate from Yorkshire but I have been in the parish for 26 yrs and I am married to Andy. We have two grown up children Lauren 25 and Oli 22 both who served on the altar as youngsters. I sing in the choir and feel blessed to have been given the opportunity to be part of the Pastoral Parish Council.

I am confident the council led by Father Paul will help us enrich our parish in faith and community. We want parishioners to engage with us so we can all work together.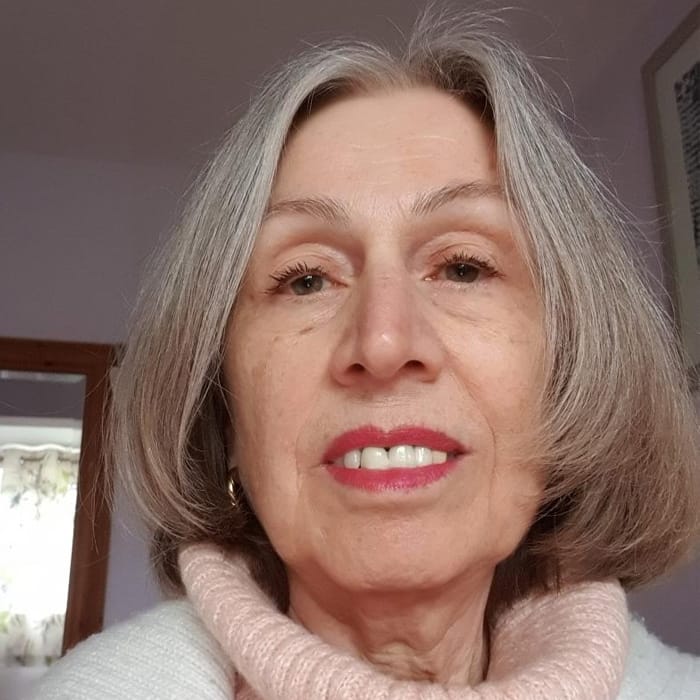 Claire Burroughs
Usually attends mass: Sunday

I first came to Hook in 1984, I moved away then returned in 1998 as I had very happy memories of living in Hook and coming to Sacred Heart Church. I hope to do my best for you whilst serving on the Pastoral Council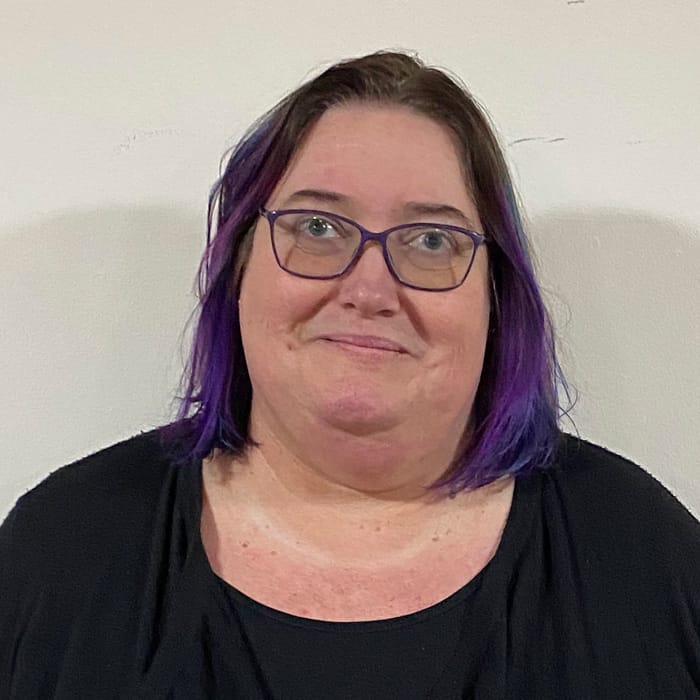 Jan Hughes
Usually attends mass: Varies

I have lived in Mattingley since 1999, I'm married to Emrys and have a grown up daughter.

I have been attending Mass at Sacred Heart since 2014 and became a Catholic in 2019.

During the weekday mornings I can be found in our Parish office.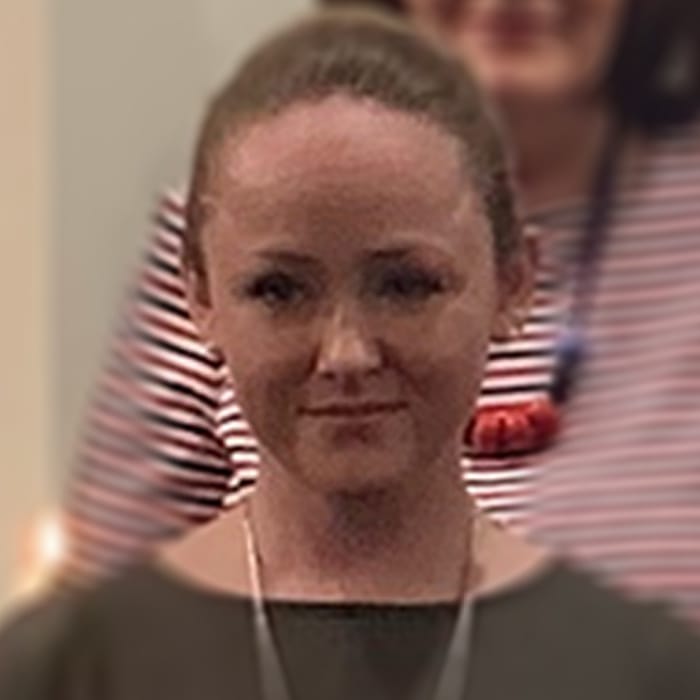 Laura Yarnold
Usually attends mass: Sunday

Hello, my name is Laura & I have lived in Hook since 2009. I am married to Jamie & I have a young son called Joseph. I have been attending services at The Sacred Heart in Hook since 2016.

I am looking forward to becoming more involved with community life & endeavour to do my best as a member of the Parish Pastoral Council.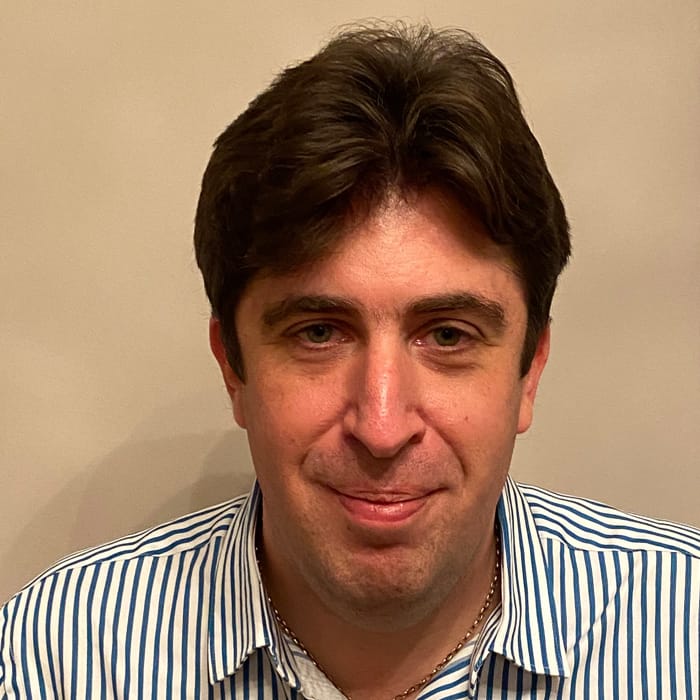 Dan Kent
Usually attends mass: Saturday

Hi there – I'm Dan, live in Lychpit, have been attending Sacred Heart since 2018 and work full time as a digital marketing manager.

I really enjoy being part of the very special Sacred Heart community and feel I have made life long friends here. I also feel my faith is continuing to deepen especially as I learn more about the history of our religion and attend some of the courses like Ananias and Called and Gifted.

When I'm not working, I enjoy playing the guitar, video games and managing the Sacred Heart website and social media channels.

I pray this parish council energises our community, finds new ways to reach people and bring them even closer to Jesus.
Please pray for us
Heavenly Father, you have chosen us to be your people
And have gathered us to live in this parish.
Be pleased with all our efforts to love you and serve you
In word, worship and work.
Give your blessing to these parishioners
Who will serve as members of our Parish Pastoral Council.
Guide their activities by the light of your Holy Spirit,
And help them to work for your honour and glory
And for the benefit of all your people.
We ask this through Christ , our Lord.
Amen