Caritas shares the mission of the Catholic Church to serve the poor and to promote charity and justice throughout the world. More information can be found here https://www.caritas.org/who-we-are/mission/

Sacred Heart Church are proud to support Caritas through a number of initiatives the most recent of which is below.
Latest News & Events
Thank you again for supporting Caritas! Those who have donated money, your prayers, Mike for our spreadsheets, our weekly cooks – mainly Shanthi and Jean! Then those who have covered for us – Eileen, Lisa and Mannie from "Mannicitas" – a home caterer for individual home meals and parties, an ideal emergency cover – thank you! Dates for the diary:

Fund raiser dinner at The Bolton Arms, Old Basing on Saturday 14th March 2020, 3-course meal for £25.00 or offers above. We are invited to fill the restaurant! Please look out and ask for raffle and auction prizes if you can too.

Our 2nd annual holiday club to help our families in difficulties is booked 24th to 28th August 2020. Our first InSight lunch opened in Tadley,


Our first InSight lunch opened in Tadley, great for training. On 24th February (if not sooner) we open the South Ham InSight at St Joseph's church to support individuals weekly. We will need more volunteers for helping in the hall, chatting, taking the register or making the hot drinks, clearing the tables and washing up. We are building up a bank of "home cooks" too. Those without time can still be involved in helping the community, by donating the food directly or in money form to those who have the time! With your email addresses, you can join us at your convenience, we will looking forward to welcoming you in any way that suits!
Brita/Shanthi 07309 256974 or email caritasnwh@gmail.com


Glad rags and handbags – yearly sale in the Church Hall
Congratulations!

An amazing amount of £577.00 was raised over the weekend thank you to Jill Blackburn, Claire Burroughs, Helena Ranson and their team for all their hard work.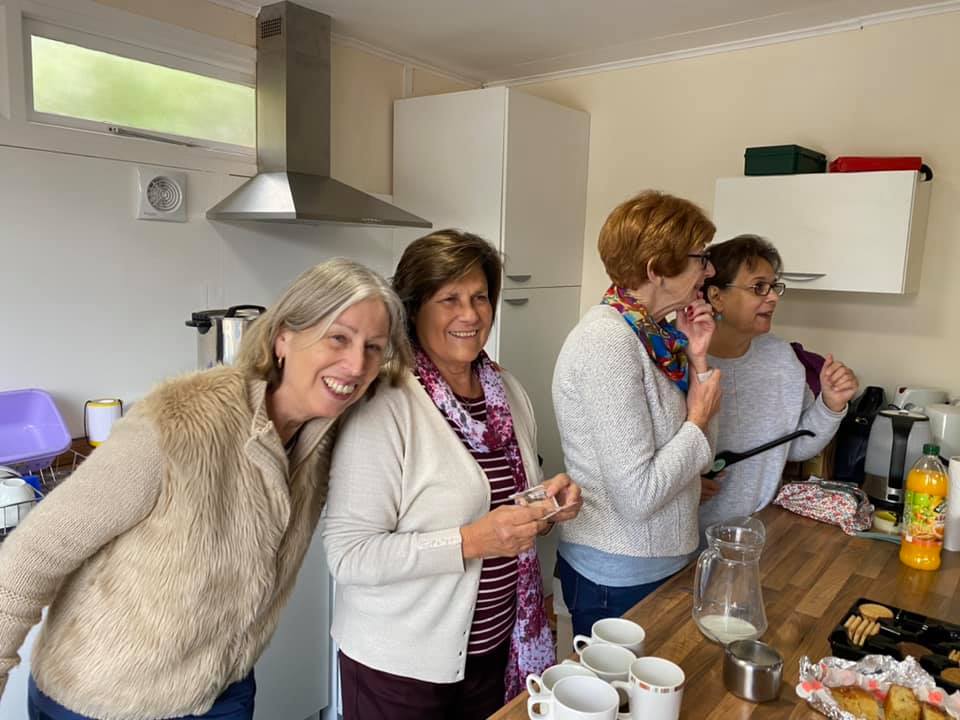 New and Nearly New Sale. Have a clear out of your Wardrobe! We would be grateful to receive items of clothing which are new or nearly new for our sale on Saturday November 16th, 10am – 2pm in Sacred Heart Church Hall in aid of the charity Caritas.

Please contact Jill Blackburn on 01256 766107 or Helena Ranson on 01256 766372 or see us after mass Thank you
Caritas Summer Holiday Club 27-30th August 2019
The Caritas Summer Holiday Club will soon be upon us and will be fun filled days of crafting and sporting fun. There will also be a BBQ on the Friday to which all the family members are invited.

We are running a Holiday Club at St Bede's Primary School for those children who will not have a holiday this year. During these 4 days there will be activities themed around the different countries of the world.

To register or find out more please get in touch by emailing :-
caritas_nwhpa@portsmouthdiocese.org.uk
s