Caritas shares the mission of the Catholic Church to serve the poor and to promote charity and justice throughout the world. More information can be found here https://www.caritas.org/who-we-are/mission/

Sacred Heart Church are proud to support Caritas through a number of initiatives the most recent of which is below.
Latest Updates
For the charity as a whole, it is incredibly busy
globally, looking after the vulnerable, those who
society have left behind, refuges the poor and
hungry.

For our local Caritas, using grants and the money
you have donated, we have kept in touch with our
InSight guests and our holiday club parents for the
last few months.

We have been supplying 100 hot meals a week, for
those now without carers or support, those who
have come out of hospital and cannot use an oven.
Some are unable to use a microwave, so were really
struggling to eat until we found them.

Rose in Tadley is keeping our existing InSight group
of twelve in touch with each other, some are having
hot meals, and others simply need to know we are
there for them.

As I have needed to self-isolate and work from
home for Caritas, Helen has worked really hard
each week coordinating the volunteers to do the
weekly deliveries, organising the collections from
the chefs and keeping up with the changes! Also we
keep in touch with everyone by phone, buy extra bits of
shopping, sort hospital or surgery appointments, collect
prescriptions and anything else that comes up to make
the lives of these good people even just a little bit
easier. It has been really lovely and we feel blessed to
be able to give this support.

We couldn't do this work without everyone involved, so
a huge thank you from Caritas to Helen, Jacquie, Gerry,
Andy, Ann, Rose and family, Pam and Mannie and all the
cooks. At the end of all this we will need more volunteers to
create a solid monthly rota in South Ham InSight, and
the Tadley group – which will be simply a hot drink and
biscuits, just to keep the group together.

Thank you to all at Sacred Heart for all your support over
the past year.
Brita
Fundraiser at the Bolton Arms Raises £1,860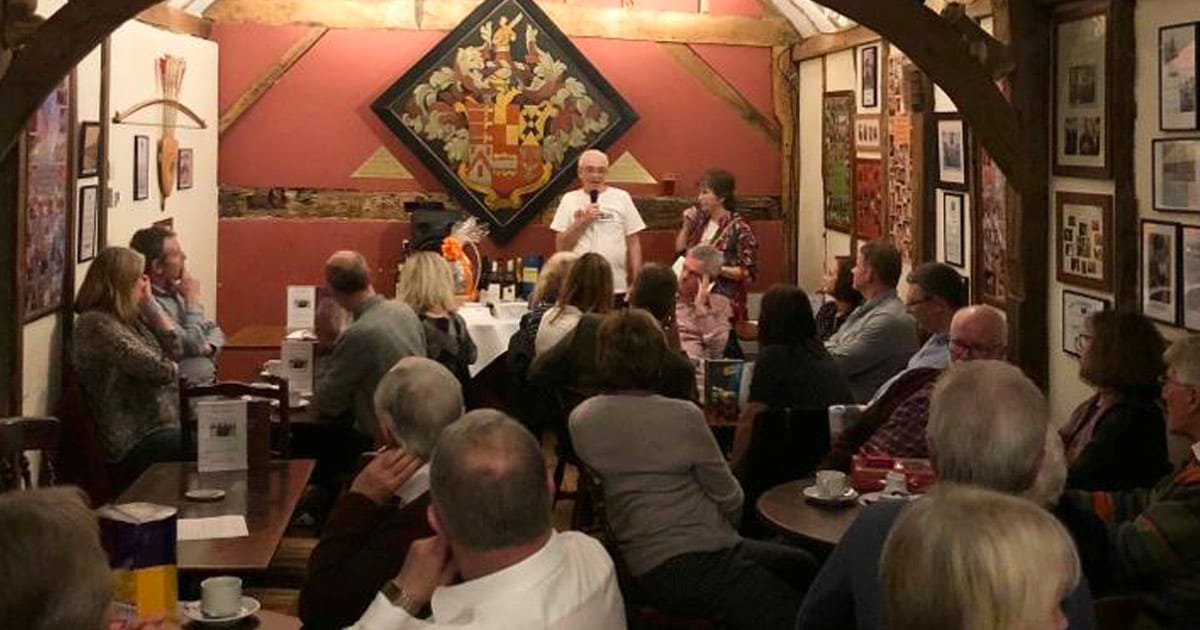 Read the full article about this wonderful event here.
Latest News & Events
Catitas Basingstoke

For those who are working, but perhaps would still be keen to support Caritas and our local community, we are holding a meal at The Bolton Arms in Old Basing. This is on Saturday 14th March '20 at 7.30 pm. The tickets cost £25.00 for a three course meal and need prepaying so that I can pay the pub in advance. As soon as the owner realised the charity work that I was doing was for helping his local community in difficulties, he offered the whole of his restaurant to us to raise money – on a Saturday night too! I have a balance of 20 tickets available.

Message from Brita Coleman, myself and the Caritas team

We would like to thank you for all your Caritas support, I could not continue without you all. On my list there are a couple of misread emails, so if you haven't heard from me then please email me via Nikki Pink. I am wondering if anyone who would like to support us but is unable too, whether you would like to join us for a meal in Old Basing? As soon as the owner realised the work that Caritas is doing in the local community, he offered us his restaurant to enjoy a three course meal (up to 60 seats!). He is charging a minimum fee per head & the balance is all going back into the community! I would need payment in advance, we have up to 20 tickets available if a group of you would like to join us, you are welcome. We need auction prizes too please – say large Easter Eggs, garden accessories, a canal trip, a gliding experience, tea or overnight stays in local hotels. If anyone has any connections to anything like this, or are just happy to ask in different places then please put us forward.
Thank you again for supporting Caritas! Those who have donated money, your prayers, Mike for our spreadsheets, our weekly cooks – mainly Shanthi and Jean! Then those who have covered for us – Eileen, Lisa and Mannie from "Mannicitas" – a home caterer for individual home meals and parties, an ideal emergency cover – thank you! Dates for the diary:

Fund raiser dinner at The Bolton Arms, Old Basing on Saturday 14th March 2020, 3-course meal for £25.00 or offers above. We are invited to fill the restaurant! Please look out and ask for raffle and auction prizes if you can too.

Our 2nd annual holiday club to help our families in difficulties is booked 24th to 28th August 2020. Our first InSight lunch opened in Tadley,


Our first InSight lunch opened in Tadley, great for training. On 24th February (if not sooner) we open the South Ham InSight at St Joseph's church to support individuals weekly. We will need more volunteers for helping in the hall, chatting, taking the register or making the hot drinks, clearing the tables and washing up. We are building up a bank of "home cooks" too. Those without time can still be involved in helping the community, by donating the food directly or in money form to those who have the time! With your email addresses, you can join us at your convenience, we will looking forward to welcoming you in any way that suits!
Brita/Shanthi 07309 256974 or email caritasnwh@gmail.com


Glad rags and handbags – yearly sale in the Church Hall
Congratulations!

An amazing amount of £577.00 was raised over the weekend thank you to Jill Blackburn, Claire Burroughs, Helena Ranson and their team for all their hard work.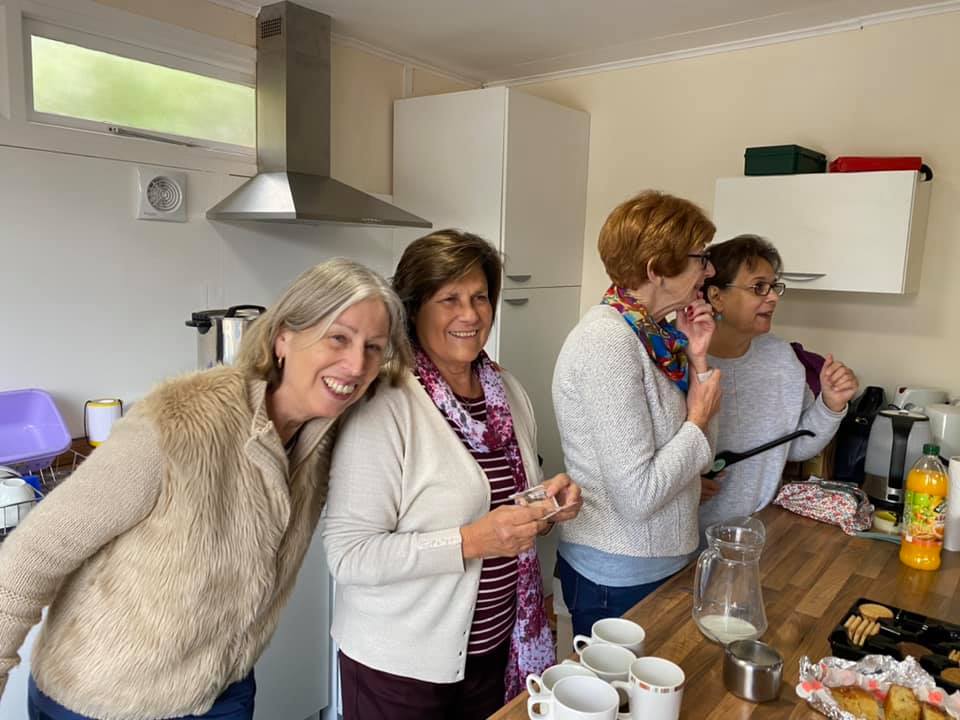 New and Nearly New Sale. Have a clear out of your Wardrobe! We would be grateful to receive items of clothing which are new or nearly new for our sale on Saturday November 16th, 10am – 2pm in Sacred Heart Church Hall in aid of the charity Caritas.

Please contact Jill Blackburn on 01256 766107 or Helena Ranson on 01256 766372 or see us after mass Thank you
Caritas Summer Holiday Club 27-30th August 2019
The Caritas Summer Holiday Club will soon be upon us and will be fun filled days of crafting and sporting fun. There will also be a BBQ on the Friday to which all the family members are invited.

We are running a Holiday Club at St Bede's Primary School for those children who will not have a holiday this year. During these 4 days there will be activities themed around the different countries of the world.

To register or find out more please get in touch by emailing :-
caritas_nwhpa@portsmouthdiocese.org.uk
s