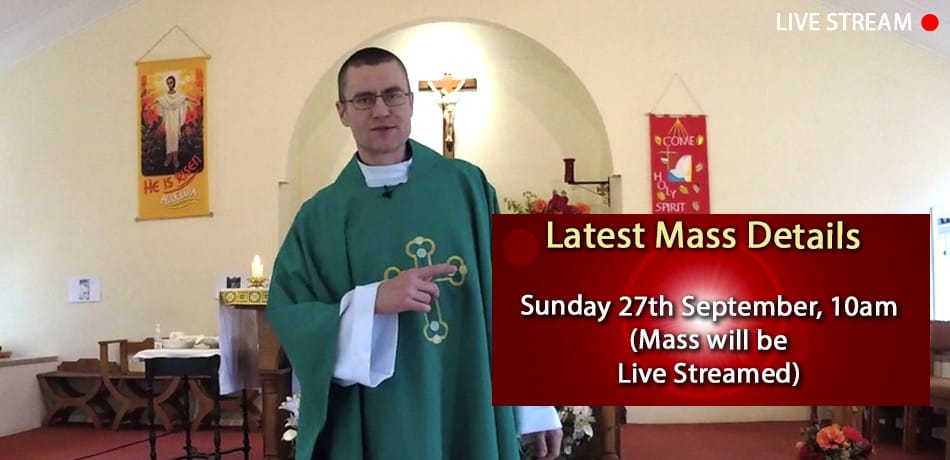 Mass will be live streamed here on this page and and via our Facebook page at 10am on Sunday 27th.

When the camera is activated in the Church, you will be able to press the button below and the above picture will be replaced with a video player (normally 5-10 mins before Mass).
Latest Newsletter with Prayers
Online Offertory and Donations


By popular demand and as an alternative to direct debit and standing order,
we're now offering you the ability
to make donations to our online offertory
(there is no expectation to do so).
Please read the note from Father Paul on our new donations page.