Mass will be live streamed here on this page and and via our Facebook page at 10am each Sunday. Children's Liturgy will follow at 11:30am with Gill or Maggie and Natalie. To check if our camera has been started, please press the button below a few minutes before the start time.

Note: Subtitles/Captions can be turned off by clicking the settings icon, then turning "auto generate captions" to off.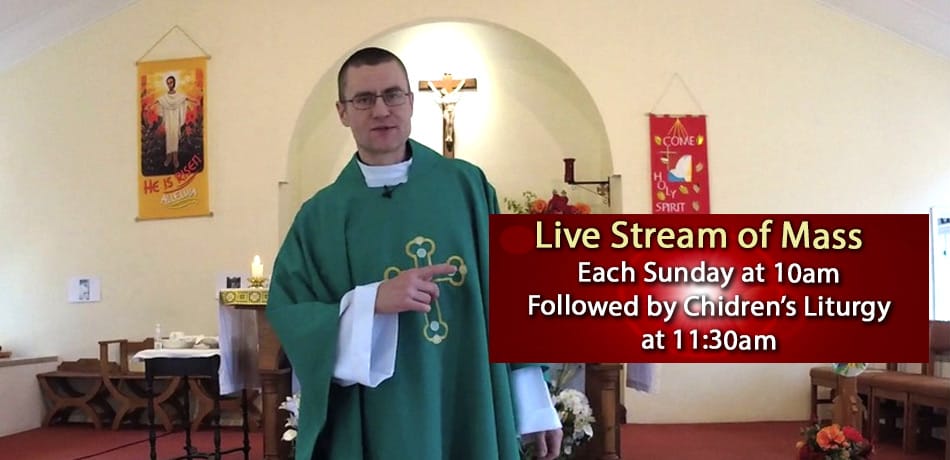 Latest Newsletter
Supporting Our Church


By popular demand and as an alternative to direct debit and standing order,
we're now offering you the ability
to make donations to our online offertory
(there is no expectation to do so).
Please read the note from Father Paul on our new donations page.