The next Mass to be streamed is Sunday, 7th June at 10am.
The best and easiest way to watch (and interact) with our Mass or Children's Liturgy is currently via Facebook. However, we will also activate the live streams on this page a few minutes before each Mass.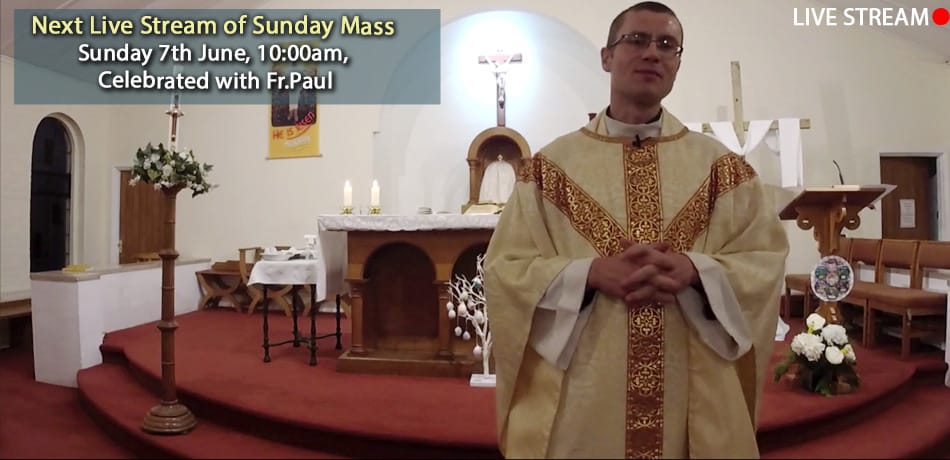 To check if Mass is live, please press the purple button below.
Gloria
Children's Liturgy Materials
All Children's Liturgy materials can be downloaded here.

Online Offertory and Donations


By popular demand and as an alternative to direct debit,
we're now offering you the ability
to make donations to our online offertory
(there is no expectation to do so).
Please read the note from Father Paul on our new donations page.
Previous Recordings
Recording of the Mass for Pentecost Sunday
Older Recordings
For older recordings, please visit our new "recordings page".