Live Stream of Mass from YouTube
Sunday at 10am
Please note that live streaming is currently not taking place. We will keep you updated on the
Sacred Heart Hook homepage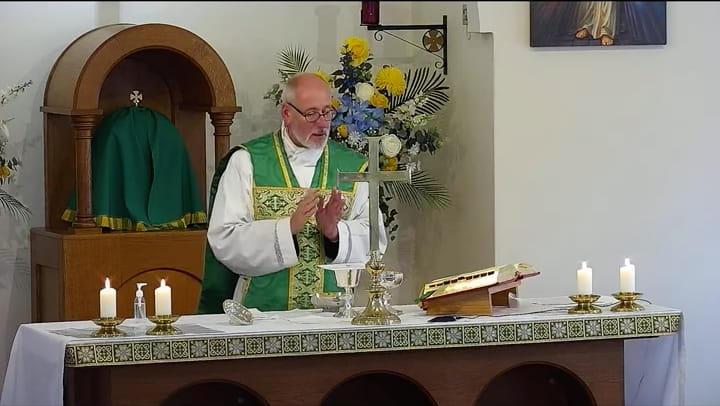 Instructions For Watching Mass via YouTube
Watching Mass via YouTube is easy and you can do so here. Don't forget to like and subscribe.
When Mass is ready to begin, you will see the live Mass automatically appear on the screen.
Recordings
The most recent recordings can be found in the live video section of our YouTube page.
Frequently Asked Questions
What happens if i lose my connection or the video stops?
Most problems can be resolved by waiting a few seconds and refreshing your browser.

Why is there no sound?
Before Mass, the camera will initially be muted to avoid people's voices and/or Fr.Paul being picked up. Ensure your volume is turned up too, but rest assured that sound will be restored before Mass starts.

How do i turn off/on subtitles?
Subtitles/Captions can be turned off by clicking the settings icon, then turning "auto generate captions" to off.
You will need to refresh this page for Children's Liturgy.
Donations
If you feel that you are able to continue to support the church, then an easy way to give has been set up for you. Just click the button and follow the instructions.