For Coronavirus related news and resources please check here.
Below are our top events coming soon with more on the way so please check back regularly…
Latest Events
ADORE – Do whatever He tells you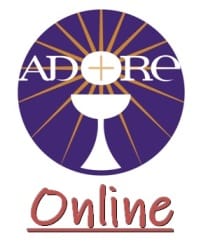 Online spiritual mini-retreat morning 22 October 10.00-1.00 "Do whatever He tells you" – we pray and act as Jesus did. Our special guest speaker is Allegra Mutanda, Director of Evangelisation and Leadership at St Peter's Winchester. Starts with Mass at 10.00 and also includes Adoration, Prophetic sharing, Praise, Testimony and discussion. Please register for the Zoom meeting in advance at bit.ly/ADOREOCT2022
Union of Catholic Mothers
UCM meeting will be held in the Sacred Heart parish hall on the 3rd December at 10 am.
Everyone is invited Please attend if you wish to be enrolled.
FLAME 2023
On Saturday 4th March 2023, Bishop Philip will be attending the largest youth gathering of Catholics in
England and Wales – Flame. If you are in Year 9 or above, at College, or Uni, or a young adult in our Diocese and would like to attend, tickets are now on sale at the early bird price of £24. These should be purchased through the Diocese via the Parish or by contacting youth@portsmouthdiocese.org.uk
CHILDRENS ADVENT WORKSHOP
SUNDAY 4TH DECEMBER 2022 11:00am – 12.30pm
We will be running a Childrens Advent Workshop on 4th December, after Mass, in the church and all children are warmly welcome! 
We will be exploring the Nativity story, making our own Nativity set, and , in particular, learning about Angels and Stars.
We are also delighted to provide pizzas , care of a very generous benefactor!
Please sign up on the sheet in the entrance of the church, or alternatively please let Jan know on
hello@sacredhearthook.org. Also please indicate if your child has any allergies in terms of the pizzas – thank you.

Retrouvaille: A Programme for Couples Struggling in their
Marriages
Help Your Marriage – Do you feel alone? Are you frustrated
or angry with each other? Do you argue … or have you just
stopped talking to each other? Does talking about it only make it worse?
Retrouvaille is a programme to support couples who have difficulties in their marriage. It brings a positive focus, new hope and helps nourish and grow your marriage. Tens of thousands of couples headed for divorce have successfully saved their marriages by attending and using the tools provided. The programme helps spouses uncover or re-awaken the love, trust and commitment that originally
brought them together. It helps them through difficult times whether they are disillusioned or in deep misery. There is no group therapy or group work. For confidential information about 'Retrouvaille' or to register for the next programme commencing with a Virtual weekend on 13 – 16 October
2022 or a Face to Face weekend in Welwyn Garden City on
24 – 26 February 2023, call or text 07887 296983 or 07973
380443 or email retrouvailleukinfo@gmail.com – or visit
www.retrouvaille.org.uk
What is the Catholic Church all about? What does it mean to be Catholic? What do Catholics actually believe?
The Catholic Church is extraordinary. Founded by Christ himself, the Catholic Church is where we encounter God in his Word, his sacraments, and his saints. The Church faithfully proclaims the fullness of faith, leaving no truth out. It proclaims the fullness of life, leaving no person out. It calls all to repent and to believe in God the Father, Son, and Holy Spirit, the source of all life and salvation.
Maybe you've been Catholic your entire life. Maybe you're just beginning to explore the Catholic Faith. Wherever you may be in your journey, you will be profoundly moved by the beauty and the richness of the Catholic Church.
We invite you to journey with us and be inspired by a new perspective on our Catholic faith. Please contact Joan Kent at jkent@portsmouthdiocese.org.uk or complete the attached form to register.
https://forms.gle/453shfdXXmg7kVrc6 . You can see a short trailer here:
MARYFIELD CONVENT
FAITH SHARING PRAYER MEETING
First Tuesday of the month
Next meeting—Tuesday 2nd August 2022
10:30am in the tea room
DIOCESAN DAY FOR CATECHISTS
The Formation for Mission Team are inviting all catechists,
seasoned and new, and all children's Liturgy leaders and
helpers to attend our Diocesan Day for Catechists, which will
be taking place in Winchester on Saturday 8th October. All
details and registration here: https://www.pffm.org.uk/
catechists
Cake and Plant Sale Fundraiser – This weekend!
THIS WEEKEND
We will be holding a cake and plant sale after Mass on Saturday 23rd and Sunday 24th July in aid of Lhaova Orphanage.
Donations of cakes and plants still welcome.
Keep planting and baking for the Orphanage!
You can also donate here!

Hook Village Show – SHARE Event – 3rd July 2022
SHARE – Volunteers needed
Our SHARE / Caritas/Cafod team are going to have a stand at the Hook Village Show on Sunday 3rd July 2022 and we are looking for volunteers to help run the stall with us. You just need to be enthusiastic about our beautiful planet !
If you are available, please contact Maggie, Gill or Jan at the Parish Office for more information.
Thank you.
SHARE – Plant exchange /donations needed
In talking with members of other parishes in our diocese, there has been very successful exchanges of plants after Mass, and we would very much like to encourage this as part of the Hook Village Show on 3rd July 2022. So please see what you already have growing in your garden, and what you could get growing in the next five weeks and then bring these along to the Show and exchange for other plants!
If you need seeds please let Jan know in the Parish Office. Thank you.
Maryfield Convent -FAITH SHARING PRAYER MEETING
First Tuesday of the month Next meeting—Tuesday 5th July 2022 10:30am in the tea room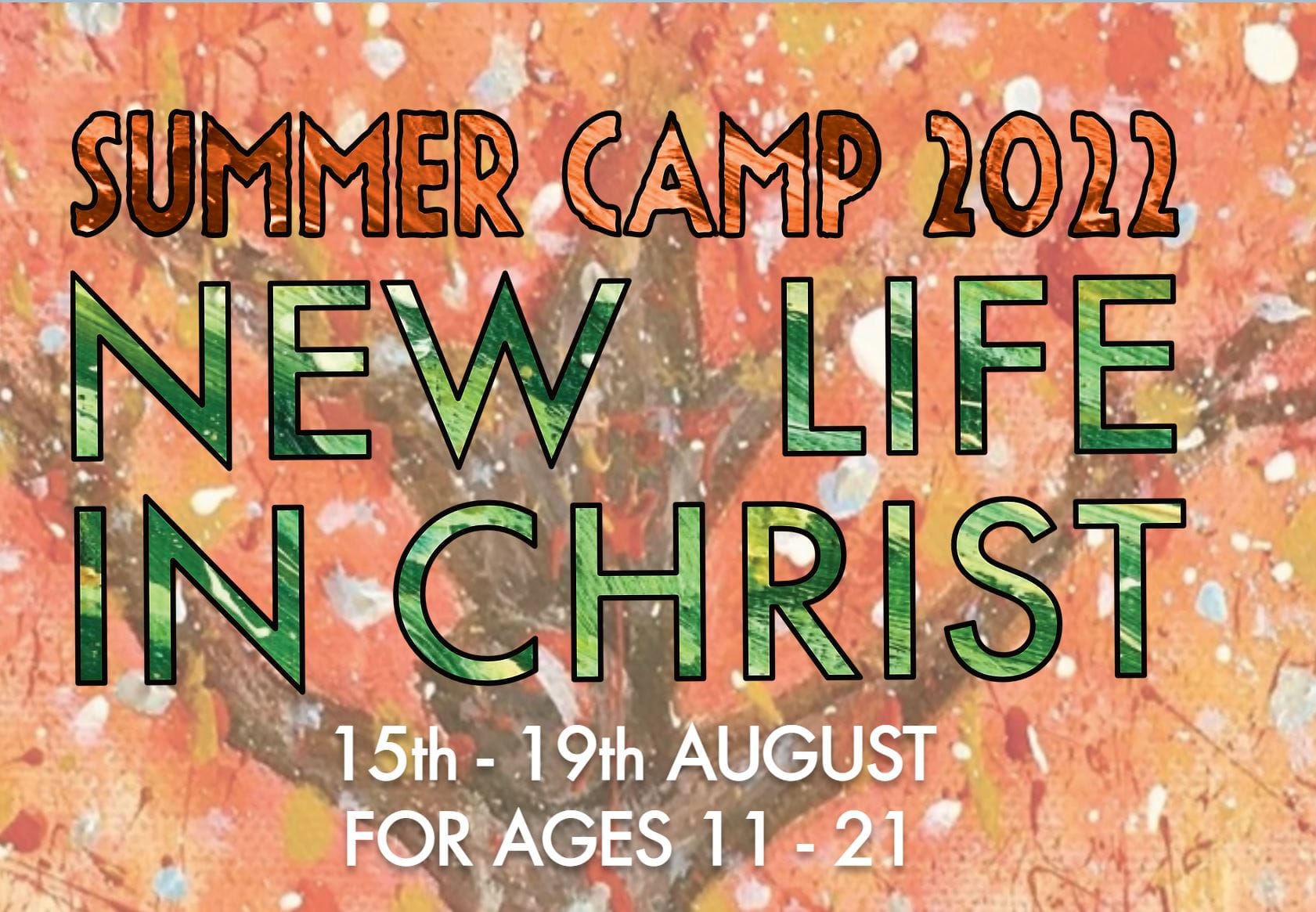 Pilgrimage to Walsingham
On Saturday 6th August, Margaret and Christopher Langley, the organisers, have asked Bishop Philip Egan to lead the annual Pilgrimage of Reparation and Prayer for the Sanctity of Life to Walsingham. Many brother bishops have led this pilgrimage over the last years and so this year he especially wish to encourage as many of you as possible to join him. A good number of pilgrims managed to attend last year's event, when restrictions were still in place, and many joined online. They hope that now with greater freedoms in place, people will take the opportunity to join – and those unable to attend in person will join
online. The cause for life is continually under attack in our society, with so-called DIY abortions, attempts to introduce euthanasia and assisted suicide and plans to restrict further the freedom to speak and witness to life. So this is a good intention to put before the Blessed Mother in Walsingham
FANNING THE FLAME 2022
Sr Veronica OP invites young people aged 11-21 to this year's Fanning the Flame camp which will take place again at the Priory in Sway from Monday 15th – Friday 19th August.
At this year's camp we will be looking at some of the incredible miracles performed by Jesus Christ, what they reveal to us of Himself, the Word Incarnate, and how we may have new life in Him through the celebration of the Sacraments.
This Catholic camp is a gathering of about 100 young people, who come together to re-connect with old friends and make new ones, to learn more about our loving God and deepen their relationship with Him. It doesn't matter where you are in your relationship with Christ, you are welcome to come and be drawn deeper! Ask questions, spend time with our Lord, receive the Sacraments, have a lot of silly fun, and be renewed in your life and faith!
The camp is run by The Dominican Sisters of St. Joseph and an experienced team of volunteers who have been running FTF. More details here: https://www.fanningtheflame.co.uk/summer-camp

THE UNION OF CATHOLIC MOTHERS
We are pleased to announce that the Union of Catholic Mothers is coming to the Sacred Heart Parish, for more information please talk to Anne and Shanthi.
Enrolment is taking place during the masses on Saturday 18th and Sunday 19th June and if you would like to join/be included then to let Anne or Shanthi know.
Who We Are
The Union of Catholic Mothers (The UCM) is a national organization of Catholic women, open to all women who support our aims and objectives in "prayer, love and active witness to marriage, family and Christian life in the world" (from our membership prayer).
Members meet regularly in their parish foundations and support parish activities, organise social events, and often have speakers or activities at their meetings. Members then join with other parish foundations within their diocese at Diocesan meetings. Diocesan officers come together twice yearly at National meetings.
What We Do
Throughout its 100 year history the UCM has been involved with current affairs, particularly those that have an impact on the family and family life. The National Committee ensures that members are kept informed about parliamentary activity and encourages members to exert pressure on their MPs and MEPs on matters concerning family. We hold Diocesan and National Study Days, with respected and inspiring speakers giving insight into current Issues such as health , human trafficking, justice and peace, media and the development of our Faith. The members of the UCM have been called to serve and share responsibility for the Church's mission and the need for the work of the UCM is vitally important in an increasingly secular world.
Aims & Objectives
1. To help Catholic married women to appreciate the Sacramental character, responsibilities and permanence of marriage and to live in unselfish love observing the laws of God and His Church.
2. To assist them to bring up their children as practicing Catholics and public-spirited citizens.
3. To teach and defend Christian values in family life and to ensure for their children Catholic education.
4. To offer love, sympathy and practical help to the family in difficulty.
5. To foster vocations in life especially in Christian marriage and family life and in the priesthood and religious life.
Prayer Life
There is a Daily Mass Scheme which ensures a continuous circle of prayer for the work of UCM. Parish groups take their turn to attend Mass on an appointed day to pray for the needs of all the members. The Annual National UCM Pilgrimage is the highlight of our year, when on the first Tuesday in July members meet at the Shrine of Our Lady at Walsingham in Norfolk to pray for peace. Our Patron Saints include Our Lady of Walsingham, St Margaret Clitherow and St. Joseph.
We Are Affiliated to…..
World Union of Catholic Women's Organisations
National Board of Catholic Women
National Council of Women
Pro Life Groups
Walsingham Association
Justice and Peace
NCLA And many others ….
Diocesan Courses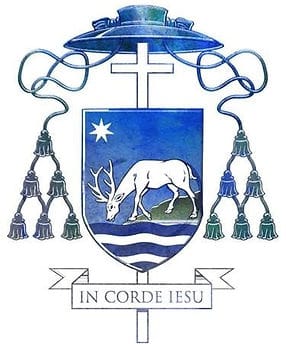 Online Workshops for readers with 1:1 practice
Our Team is currently offering a couple of online workshops for parish readers. Workshop 1 offers a general and brief introduction to the Liturgy of the Church and a more specific overview of the Liturgy of the Word at Mass, as well as an overview of the practical skills required for reading in church. Workshop 2 offers a general introduction to the Bible and a group study of a specific reading, using the 4 senses of Scripture, to equip parish readers so as to prepare and understand the depth of the texts they read. A diocesan certificate is awarded on completion of the two workshops and of a reading practice with a diocesan listener.
The workshops will take place on Saturdays 18th and 25th June, from 10am to 1pm.
Find out more details and register here: https://www.pffm.org.uk/readers
WINTERSHALL – LIFE OF CHRIST : 21 – 25th June 2022
Starting 21st June, watch as hundreds of actors bring the story of Jesus to life in an open-air epic production set in stunning Surrey countryside.
The greatest story of all time is movingly recreated with authentic detail, outstanding quality sound and music. The Life of Christ is a passion play not to be missed. It is both educational and entertaining, amusing and serious.
Young and old from all walks of life will be mesmerised as the story unfolds across three captivating acts from 10am to 3.30pm.
THIS IS MY BODY
Latest Update

We would like to invite you to join us for this inspiring course designed to inform, inspire and raise
prayerful discussion about the great gift of the Mass.
https://faithcafe.org/products/this-is-my-body-dvd-course
https://faithcafe.org/products/amazing-gift-an-instructional-mass-dvd-course
Course options:
Thursdays 10.30am – 12 noon or
Thursdays 6pm – 7.30pm
4 sessions left: 19th May, 9th June, 30th June & 7th July.

There will be no sessions on the following dates:
Thursday 26th May – Holy Day of Obligation, ASCENSION DAY, Mass 10am & 6pm
Thursday 2nd June – as it is Spring Bank Holiday
Thursday 16th June – due to holiday

Thursday 23rd June – Wintershall Life of Christ play (if we would like to go?)
https://www.wintershall.org.uk/life-christ-0

Course on The Mass and The Eucharist
We would like to invite you to join us for this inspiring course designed to inform, inspire and raise prayerful discussion about the great gift of the Mass.
Talk Titles:
The Mass: Meditation Part 1
The Mass: Meditation Part 2
What is the Mass? by Marcellino D'Ambrosio
Eucharistic Amazement by Fr Stan Fortuna
How to Get More Out of the Mass by Marcellino D'Ambrosio
The Eucharist Makes Us Holy by Fr Raniero Cantalamessa
Knowing God's Help by David Payne
Daytime option:
Thursday 10.30am – 12 noon
Evening option:
Thursday 6pm – 7.30pm
4 sessions left: 19th May, 9th June, 30th June & 7th July
Please register your interest with the Parish Office
LOURDES PILGRIMAGE 2022
Our Diocese of Portsmouth Annual Pilgrimage to Lourdes will take place from 18th to 22nd July 2022.
Bishop Philip is now very pleased to be able to invite you once again to join him and many others from across the Diocese on this pilgrimage. We will be leaving from Bournemouth airport. Once in Lourdes we will stay at the Hotel La Solitude, celebrate Mass daily and take part in all that Lourdes has to offer. If you would like to know more about joining him either a a pilgrim or as a youth pilgrim, serving our pilgrims and helping to make our pilgrimage a success, please email lourdes@portsmouthdiocese.org.uk
7-9th OCT 2022 YOUNG CATHOLIC ADULTS (YCA) WEEKEND
The Communion of Saints' prayer & the veneration of Holy Relics" During the weekend of the 7th-9th October 2022, Young Catholic Adults will be running a retreat at Douai Abbey; there will be two talks – Rachael Mackenzie from "Rachael's Vineyard" will be telling her conversion story (Sat) and Fr. Glaysher will be talking about the Communion of Saints' prayer and the veneration of Holy Relics (Sun). YCA
will be running the weekend with the Schola Gregoriana of Cambridge who will be holding Gregorian Chant workshops. There will also be a Marian Procession, Rosaries, Sung Masses, Confession, talks (and socials). It's possible to stay the whole weekend (full board) or to come for the day (bring a packed lunch). Please note to guarantee your place Douai Abbey have requested that everyone books in 3 weeks before the start of the weekend (16th September 2022). For
More information: http://www.youngcatholicadults.co.uk To
book go to :