For all our events please check our calendar. Here are our top picks coming soon…
Thy Kingdom Come – Compost Prayers




In support of the Thy Kingdom Come global prayer event, on July 6th at 2:00 pm at Sacred Heart Church, Father Paul would like to invite you and your friends and family to a relaxing afternoon of reflection and fun.
Using special paper infused with flower seeds, you can plant your prayers, have them blessed by Father Paul and watch them grow. Every visit you can see the prayers of your community flourish and inspire you in your daily life, the local bees will appreciate it too! Add a little flare by painting a prayer rock to keep your plant company, feel free to personalise them however you wish.
Please register your interest by signing up on the form in the Church porch or emailing Joan & Dan Kent on dan@sacredhearthook.org or Jan on hook@portsmouthdiocese.org.uk

Lots more information here as well as a video from Pope Francis.
Welcoming and helping our Neighbour




Following on from the talk from Rosie Lennon at both Masses at the end of April. We are looking to come together as a Pastoral area to help one family from the many tens of thousands who have no home, no life, no country to call their own, without hope or joy in their lives.

There are many different ways you could volunteer your talents to help e.g. find suitable housing, take family members to surgery, dentist or hospital; help with form filling, help them to learn English, show them the local shops; at all levels there are so many opportunities to show kindness and compassion to fellow humans who are living at barely subsistence level. The refugee "Community Sponsorship" program is Home Office approved and is based on a well-established process already proven in Canada. In our Diocese it will be overseen by Caritas, the social action agency of the Catholic Church.

A kickoff meeting has happened on the 5th June, but don't worry if you missed it. More information will be posted in the near future.

Full article – here.

RCIA—Journey in Faith




Each year we provide the Rite of Christian Initiation of Adults (RCIA). This is for those adults living in our parish who wish to become full members of the Catholic Church. This includes both those seeking baptism for the first time and those who were baptised in another Christian Community and who now seek to enter into the full communion of the Catholic Church.
For more information please contact the Parish Office ( 01256 577007)

The next meeting date will be shared soon so watch this space.
Golf Day in aid of CAFOD



The Catenians of Province 11 are organising a Golf Day to raise funds for CAFOD on Friday 12th July at Weybrook Golf Club in Basingstoke. After the golf there will be a dinner for golfers and their non-golfing partners which will include a speaker from CAFOD head Office.
For more information please contact Pat Murphy on pfm190654@outlook.com
Formation Course on praying with others





Our diocesan vision is Bringing People Closer to Jesus Christ through His Church but the heart of this is prayer. Fr Paul would like to remind us that we need to be people of prayer, a holy people. Our Diocese is blessed with a team of Intercessors and a religious community of Marian Franciscan sisters on Alderney at the Adoremus Centre who are constantly praying for us.

Fr Paul would like to encourage parishioners and parishes to form prayer groups and to pray with each other for particular needs. It is wonderful to see more parishioners praying with others for example through Alpha Courses, cell group meetings, small groups, parish prayer groups and after Mass on Sundays. Meanwhile, we are launching a new short training course on praying with others, including training in the new diocesan guidelines for healing ministry.

We would like to encourage all those who pray with others and/or are involved with healing ministry to attend this training. We have organised two initial dates: Friday 14th June (10.30am – 3pm) at St. Bede's Basingstoke or Saturday 22nd June (2pm – 6.30pm) at St. Peter's, Winchester.

Healing Mass at St Joseph's

On Saturday 8th June 2019, 10.30 am (Confessions from 9.30am to 10.15am). The service is an opportunity for us to come together to pray for all those needing healing, in any way. During the Mass everyone is invited to receive the Sacrament of Anointing. Healing takes many forms: spiritual, mental, physical, reconciliation, awareness & acceptance. Many people find they get a sense of peace during the service & leave uplifted. Everyone is welcome. Please stay afterwards for light refreshments and a chat.
Significant Weddings Anniversary Mass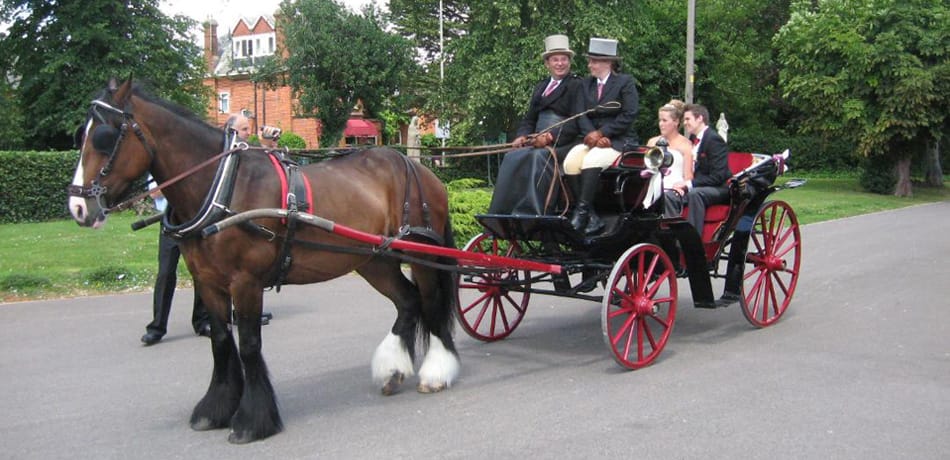 Are you celebrating a 25th, 30th, 40th, 50th, 60th or Anniversary over 60 years? If so Bishop Philip would like to invite you to a Mass of Celebration. This will take place at St Bede's Church in Basingstoke on Saturday 6th July 2019 at 11 am. If you would like to come, please fill in the form on the Diocesan website, www.portsmouthdiocese.org.uk email to anniversaries@portsmouthdiocese.org.uk. Please note this address is not monitored daily and you may have to wait for a reply, so please be patient, or please contact the Parish Office for the form.

Please contact Grania (gegan@portsmouthdiocese.org.uk) to book your place. If you cannot attend one of these two dates, please email Clare csimpson@portsmouthdiocese.org.uk) – it might be that more training can be arranged early in the Autumn.
Pilgrimage to the Eucharistic Miracles & the Special Saints of Italy



~Exciting news – following on from their successful trip last year to Eastern Europe – Poland, Lithuania & Ukraine, this year Father Marcin Drabik from the Southsea Parish is inviting all from Sacred Heart, Hook to their annual Pilgrimage to Italy. They will leave on the 16th September and return on the 26th September 2019. During this time they will visit the various sites where the Eucharistic Miracles have taken place.
They will also visit other places of interest where our blessed Saints are buried. You can find all the details (with short videos and short extracts about the places to be visited) on their website
For older and archived events. Please visits here