E-Newsletter for the Second Sunday in Ordinary Time
This Week's Look Magazine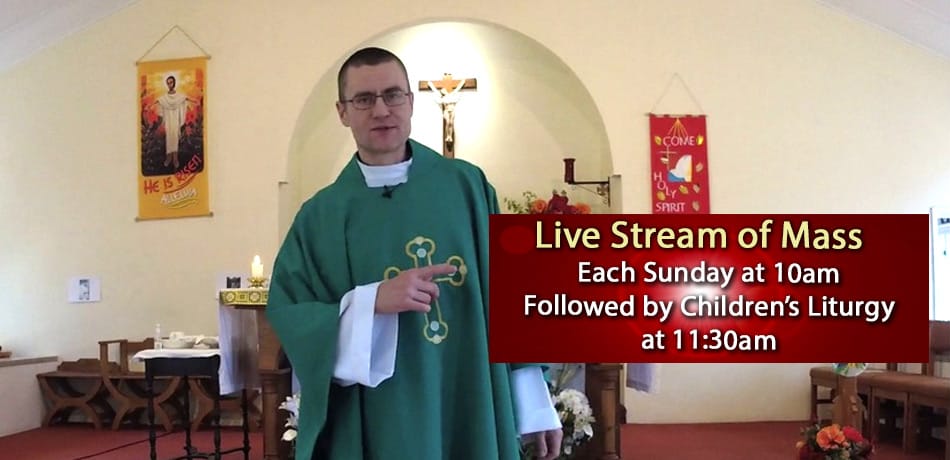 Latest Update Regarding Online Mass
We will be live streaming Mass this Sunday (17th January) at 10am from Sacred Heart Church. So please do join Fr Paul this Sunday to celebrate the the Second Sunday in Ordinary Time followed by Children's Liturgy at 11:30am..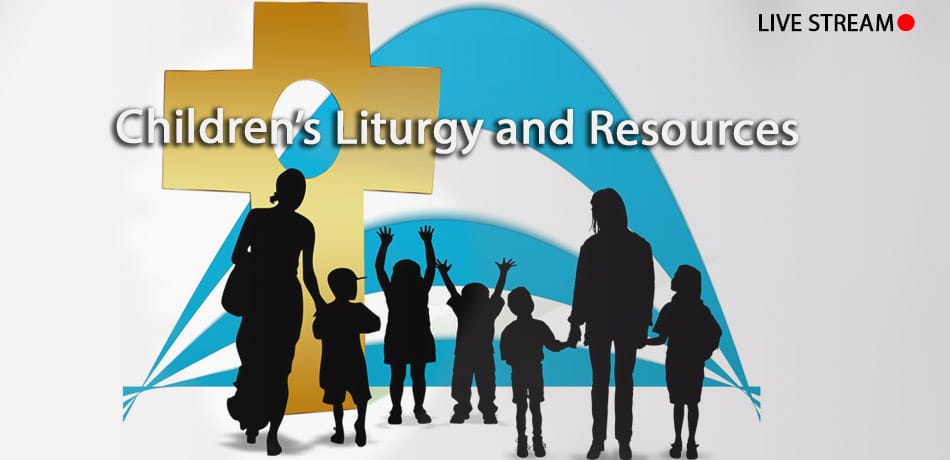 Live Children's Liturgy & Resources Page
This Sunday, Children's Liturgy will be streamed at 11:30am.. This page contains the latest prayers, hymns and downloadable activities, Look worksheets and more. This has been updated for the Second Sunday in Ordinary Time...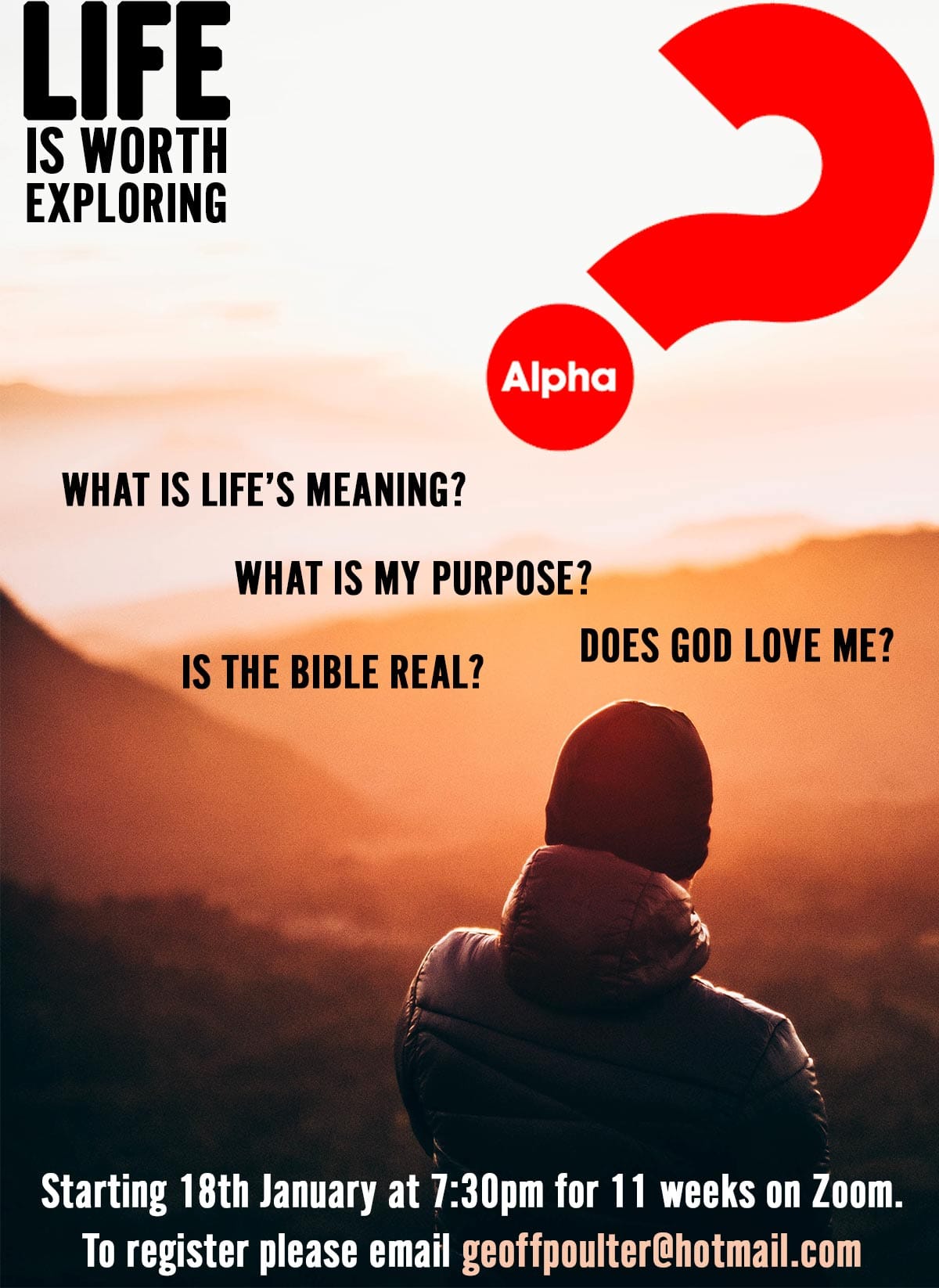 Alpha - Last Chance to Book
Do you wish to deepen you faith? Do you have a friend that is curious about the Catholic or Christian faith but doesn't know where to start? Have you a relative or friend that has turned away from the Church but might still yearn for God? Alpha could be the answer!

Alpha is a series of Interactive sessions that freely explore the basics of the Christian faith. The programme will be hosted on Zoom and is open to all – why not make it your New Year Resolution ?

Please watch the video to learn more or register below.
To register your interest and for more information please contact geoffpoulter@hotmail.com or register here
Bible in a Year with Fr. Mike Schmitz
Fr Mike Schmitz of Ascension Press is delivering a series of Podcasts over 2021 - The Bible in a Year. Unlike any other Bible podcast, Ascension's Bible in a Year Podcast follows a reading plan inspired by The Great Adventure Bible Timeline, a ground-breaking approach to understanding salvation history developed by renowned Catholic Bible teacher Jeff Cavins. With this podcast, you won't just read the Bible in a year … you'll finally understand how all the pieces of the Bible fit together to tell an amazing story that continues in your life today! It is available on most major podcast platforms including Apple, Google, Spotify and others. Have you ever wanted to read the Bible and didn't know where to start? Fr.Mike Schmitz is running a free "Bible in one year" podcast that includes both a brief reading and reflection each day! This follows the same timeline explored in our recent "Unlocking the Mystery of the Bible" course with Deacon Dave Skillen but is easily accessible to everybody! This is day 3 but 1 and 2 are still available. Highly recommended and perfect for the New Year
A Series of Talks Recommended by Deacon Dave
29th - 31st January: Finding Solitude: Led by Michael Woodward and Rev David Clayton
12th – 14th February: Christian Muslim Dialogue: Led by Fr Martin McGee OSB (a monk of Worth Abbey)
26th - 28th February: The Lent Journey – Led Fr Peter Williams OSB and members of Worth monastic community
12th - 14th March: Romero and the Salvadorian Martyrs – Led by Michael Woodward
26th - 28th March: The Holy Shroud – Led by Michael Woodward For all enquiries, please email: toc@worth.org.uk
Alton Day Of Renewal - Alive in the Spirit
Alton Day of Renewal 2021 has released its programme for year. Please click on the below link for details of the speakers. You will be pleased to know that our Fr Paul will be the speaker on the 27 February, talking about Salvation and how God sent his son Jesus to give you new life through his death and resurrection: He is your Lord and Saviour.
Responding to the prompt (of the Holy Spirit)
A Portsmouth Diocese Meeting Saturday 6th February 10am to 1pm on Zoom

This online event, organised by a team working with Fr Mark Hogan, is an opportunity to inspire and to hear from others about how we as the Church have responded – or how we might respond- in practical ways, to the Great Commission (Mt 28: 19). Register below to receive the Zoom link.

Opening with prayer led by Fr Kelvin from Boars Hill Carmel near Oxford, Fr Mike Schmitz will challenge and inspire us, in a video, to respond to the spirit just as the apostles did at Pentecost. In breakout rooms we will share how we think we might respond to Jesus's commission, or share what has already worked, or could work. Others will give short introductions to their approach to Mission.
The Verbum Dei Family in Southampton is inviting you an online encounter entitled, "What are you hearing? Fake News or Good News". The event will be held using zoom on Saturday 23rd January from 10.00am to 6.00pm. An Encounter is an interactive event involving some talks, some group discussions, some prayer and reflection. It will lively and a lot of fun. We have built in some good breaks to avoid zoom-fatigue. During this day, we hope to encounter Christ more fully, by addressing three questions
1. What is the aim and purpose of my life now in January 2021?
2. Do I want to make a change and how am I going to do it?
3. What will this change mean for me and how can I live my new relationship with Jesus?
We are going to use the experiences and the journey of the Apostle Paul to help us along this route. If you are interested then please register by emailing ukverbumdei@gmail.com. We are looking forward to welcoming you.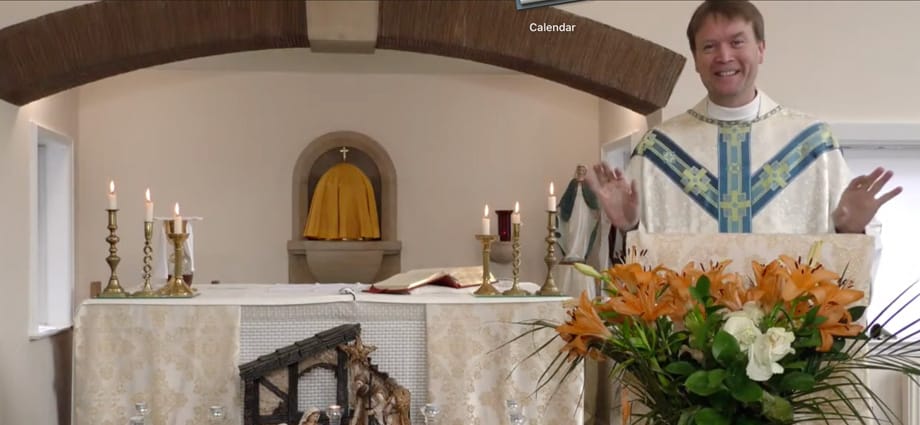 Word and Wisdom
As Carmelites here in Oxford, we'd just like to let you know we've produced a series of free spirituality lectures called "Word and Wisdom". Series two is coming this February but you can catch up on series one here.
Prayer, Virtue and Discipleship
Another Carmelite initiative from our friends in Oxford. This online Zoom course from the Carmelites aims to enrich the pastoral ministry of participants and to make accessible to them the formative wisdom of Christian mystics and spiritual masters. The short course is, therefore, suitable for a wide range of people: those who work in pastoral settings (hospitals, chaplaincies, prisons, in ministry) and those who are simply interested in understanding more about the spiritual life and pastoral ministry. The course will be delivered in three sessions configured thematically, and each will feature particular spiritual masters from the ancient, medieval and modern traditions including John Cassian, Augustine, Teresa of Avila, John of the Cross, Brother Lawrence of the Resurrection, Francis de Sales, and Thérèse of Lisieux.
Online Offertory & Donations
An easy way to give online using your debit card has been set up on our website at https://www.sacredhearthook.org/donations. Just click the button and follow the instructions. Thank you so much for your generosity. God bless. Fr. Paul
Pray for Me
Note: The webpage on the Portsmouth Diocese has sadly been removed but you can still contact the Intercessor team directly. Details on our website.

Through the Called & Gifted process run by our Portsmouth Diocese, a growing number of people (currently over 60) have been able to discern that they have the charism of Intercessory Prayer. The intercessions could include prayers for our Diocese, Sacred Heart Church and all the people in it, Fr Paul or maybe something or someone close to you? Perhaps something you're concerned about relating to yourself, a family member or friend? If you wish the intercessors to pray for you, please email the team.

More details on our website.
Latest Blog Posts from our Website
St Stephen – Patron Saint of Deacons and Altar Servers
In our December's March of the Saints series, Grania Egan tells the story behind St Stephen. Patron Saint of Deacons and Altar Servers.
First Holy Communion by Leonardo de Cillis
One of our children, Leonardo, who recently made his First Holy Communion, produced a wonderful PowerPoint presentation of his special day.
Posada 2020 by Maggie Wood
Posada is a chance to host Mary and Joseph to make room for Jesus at Christmas time. Learn how Sacred Heart is celebrating this.
The Deacon by Deacon Dave Skillen
If deacons are not mini-priests, or father's helpers, or enhanced lay people then who are they? Deacon Dave Skillen explains...
St Martin De Porres
In our November's March of the Saints series, Grania Egan tells the story behind St Martin De Porres - Patron Saint of Racial Harmony and…
Welcoming Our Neighbour
Helping house refugees through Community Sponsorship November Update Recently, the Home Office have advised that inbound flights, bringing refugees to the UK, are to resume…
Sacred Heart Catholic Church, Hook
London Road Hook RG27 9LA
(c) Sacred Heart Church, Hook