E-Newsletter for 5th Sunday of Easter
The essence of God is love and God cannot but transmit love. This farewell address by Jesus instructs us to love one another. We are asked to transmit this love to others, because we have been gifted with a relationship with him. By showing love we are revealing God to the world.
This love is not a sentimental feeling. We witness to this love by who we are, what we do with our lives and how we treat others. You are invited to reflect and to open your heart to see how you are relating to those around you, with yourself and with God?
Saturday 14th May 6:00 pm Mass (Rosary starts at 5:30pm).
Sunday 15th May 10:00 am Mass (Children's Liturgy now within the Mass). Mass is Live Streamed.
Wednesday 18th May - 10:00 am Mass + Praying the Rosary after Mass

Daily Mass @ 10.00am at Maryfield Convent.
ASCENSION OF THE LORD
Thursday 26th May is the Feast of the Ascension of the Lord, and is a Holy Day of Obligation. There will be two Masses here at Sacred Heart 10:00 am and 6:00 pm.
SUNDAY MASS OBLIGATION
At the Bishops' Conference in Cardiff last week, the Bishops voted unanimously to reinstate the obligation on Catholics to attend Mass on Sundays and Holy Days. This will take effect on Pentecost Sunday. "...our fundamental Christian duty is to worship God by participating in the celebration of Mass. Attending Mass on Sundays and Holy Days is the greatest of all privileges, sometimes referred to as "the Sunday Obligation."

Our ** Updated COVID Guidelines ** can always be found here while details on attending Mass can be found on this page. Please consider to take a Lateral Flow before Mass.

Mass will still be live streamed via YouTube and our website's live page at 6pm Saturday this week..
ATTENDING MASS
Thank you to everyone for your co-operation in trying to keep each other safe during the pandemic. We do ask that you continue to be considerate and that you continue to wear masks at Mass if possible, for a little while longer and use the sanitiser on the way into Sacred Heart.
Everyone is always welcome at Sacred Heart but please stay away if you are unwell, whether or not it is Covid.
We will continue to ensure that there is good ventilation, so please dress appropriately.
Thank you for your continued support for our church community, and may God bless you and your families and keep you well and safe.
More information and a guide on what to expect can be found on our website's Attending Mass page.
Maryfield Convent - Faith Sharing Prayer Meeting
First Tuesday of the month Next meeting—Tuesday 5th June 2022 10:30am in the tea room
A Deeper Understanding of Welcome
How can parishes be more welcoming? Following on from Synod, we had a wonderful online session last night on how parishes can achieve this. Topics included hospitality, listening and accompanying others and we were blessed with inspirational testimonies from around the diocese featuring Bishop Philip, Fr.Paul and a few other familiar faces from our parish. Do take a look at the video here and checkout the webpage - https://www.sacredhearthook.org/journey-together.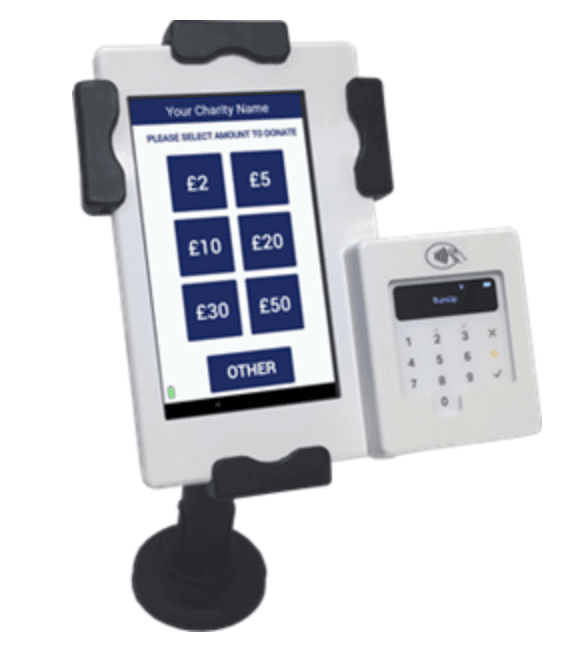 New Contactless Payments, Online Collection & Regular Payments
You will find our new DIGITAL COLLECTION PLATE, contactless terminal in the church. Just use your contactless debit/credit card or smart phone/ device to make a donation. Simply choose the amount you wish to donate and hold your card onto the reader. You can also opt-in for Gift Aid to increase your donation by 25%. If you are a UK taxpayer then donating with Gift Aid means that we can claim an extra 25p for every £1 received. Contactless donations are simple to administer, secure and convenient.

You can also continue to support the church financially with your regular giving even if you are unable to physically come to church during these days. I am very grateful for your generous spirit especially during this period when some of you are suffering financially. If you feel that you are able to continue to support the church, then an easy way to give has been set up below. Just click the button and follow the instructions. Thank you so much for your generosity.

REPOSITORY

Please check out our repository in the porch. We now accept contactless payments for the repository. If there is anything you would like please ask Cecile or the Parish Office.


Main Events and Updates in and around the Parish
Please keep an eye on the Events Page on our website.



Accompaniment Course -

Wednesdays 11th, 18th, 25th May and 1st June

Do you want training on listening and accompaniment? Join us for a 5 week short course to learn how to accompany someone on their spiritual journey as well as develop your skills to recognise the stages of another's spiritual journey through compassionate listening. We are running these courses on Wednesdays 11th, 18th, 25th May and 1st June am or pm.

If you are interested please reach out to Joan Kent – jkent@portsmouthdiocese.org.uk or Liza lnahajski@portsmouthdiocese.org.uk for more details.

Course on The Mass and The Eucharist

We would like to invite you to join us for this inspiring course designed to inform, inspire and raise prayerful discussion about the great gift of the Mass.

Talk Titles:

The Mass: Meditation Part 1

The Mass: Meditation Part 2

What is the Mass? by Marcellino D'Ambrosio

Eucharistic Amazement by Fr Stan Fortuna

How to Get More Out of the Mass by Marcellino D'Ambrosio

The Eucharist Makes Us Holy by Fr Raniero Cantalamessa

Knowing God's Help by David Payne

Daytime option:

Thursday 21st April – Thursday 9th June 10.30am - 12 noon.

Evening option:

Thursday 21st April – Thursday 9th June 6pm - 7.30pm

(There will be no session Thursday 26th May or Thursday 2nd June )
Life of Christ - 21-25 June Wintershall
Starting 21st June, watch as hundreds of actors bring the story of Jesus to life in an open-air epic production set in stunning Surrey countryside. The greatest story of all time is movingly recreated with authentic detail, outstanding quality sound and music. The Life of Christ is a passion play not to be missed. It is both educational and entertaining, amusing and serious. Young and old from all walks of life will be mesmerised as the story unfolds across three captivating acts from 10am to 3.30pm.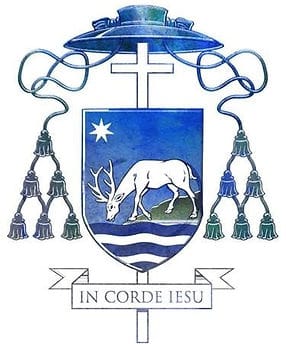 Diocesan Courses
What is baptism and what does it do?

If you have been baptised as a child, you have received then the most amazing gift: God's own divine life, without being able to understand it all at the time. After Easter, we are offering a 6 weeks course to revisit the sacrament of baptism. This course is open to everyone who wants to know more about the essence of Christianity, what it means to be baptised and how to understand and live God's gift of grace given to us in baptism. This online course will take place on Tuesday evenings from 7.00 to 8.30 pm, from the 26th April to the 31st May.

Register here

Where is the Holy Spirit in my life?

In the midst of the various challenges of life, we can feel overwhelmed and alone, with a sense of isolation and lack of direction. Yet we are never alone! In a 6 sessions course, we are going to reflect together on the sacrament of confirmation and on the action of the Holy Spirit in our life. The Holy Spirit is our constant companion, the giver of all the gifts necessary to our life with God and with each other as we grow in holiness and charity each day. Join us to discover who He is and what He does for us. This online course will take place on Thursday evenings from 7.00 to 8.30 pm, from the 28th April to the 2nd June.

Register here

Online Workshops for readers with 1:1 practice

Our Team is currently offering a couple of online workshops for parish readers. Workshop 1 offers a general and brief introduction to the Liturgy of the Church and a more specific overview of the Liturgy of the Word at Mass, as well as an overview of the practical skills required for reading in church. Workshop 2 offers a general introduction to the Bible and a group study of a specific reading, using the 4 senses of Scripture, to equip parish readers so as to prepare and understand the depth of the texts they read. A diocesan certificate is awarded on completion of the two workshops and of a reading practice with a diocesan listener. The workshops will take place on Saturdays 18th and 25th June, from 10am to 1pm.

Find out more details and register here
LOURDES PILGRIMAGE 2022
Our Diocese of Portsmouth Annual Pilgrimage to Lourdes will take place from 18th to 22nd July 2022.
Bishop Philip is now very pleased to be able to invite you once again to join him and many others from across the Diocese on this pilgrimage. We will be leaving from Bournemouth airport. Once in Lourdes we will stay at the Hotel La Solitude, celebrate Mass daily and take part in all that Lourdes has to offer. If you would like to know more about joining him either a a pilgrim or as a youth pilgrim, serving our pilgrims and helping to make our pilgrimage a success, please email lourdes@portsmouthdiocese.org.uk

More information will be posted here when it becomes available.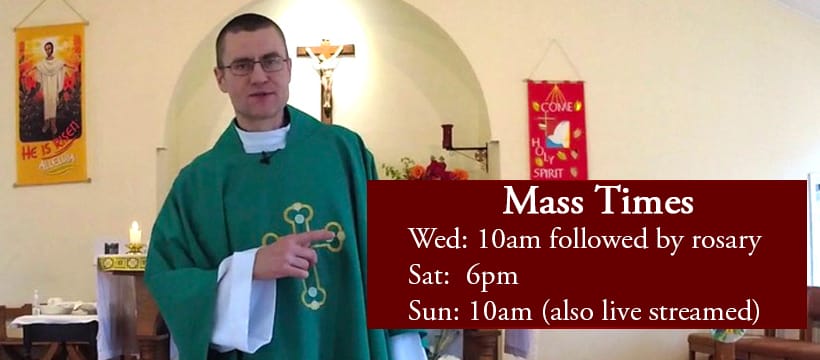 Update for Sunday's Live Mass Stream

Watching Mass
Our camera with automatically allow you to watch our live Mass stream via our website and YouTube . Please keep an eye on our website for the latest news on streaming.
SHARE - Sacred Heart Activities and Resources on the Environment - Latest Update
I have been practising for the Big Plastic Count project which starts this weekend - the website https://thebigplasticcount.com and it has horrified me just how much plastic I use, and how much of it is used once and then disposed of. Now we have the ability to recycle only plastic bottles in our blue bins that are collected fortnightly by the Hampshire County Council. If we look at Tescos , for example, we can also recycle soft plastics - essentially salad bags, bread bags, fruit and vegetable packaging. But the one area that I seem to have a lot of is the rigid plastic trays that contain meat, fish, fruit, ready meals, and so on. These are not recyclable in our area or in supermarkets. They are predominantly single use plastics and will be consigned to landfill. If I buy supermarket meat, fish and fruit, I seem to have no choice but to buy the food in these single use plastic containers. This just doesn't seem right. It will be interesting to see the results of the project when it has been concluded. So please, if you can, join in with the Big Plastic Count and let's get a better idea of just how much plastic we all use!
Praying the Rosary for peace in the war, as oppression and suffering are never very far away. Currently, about 24 countries are experiencing conflict! Our Lord says "I tell you solemnly once again, if two of you on earth agree to ask anything at all, it will be granted to you by my Father in heaven. For where two or three meet in my name, I shall be there with them." (Matthew 18:19-20) Bishop Philip also reminds us that Our Lady, at Fatima 'called on everyone to take up spiritual weapons to re-establish peace in the world. She asked us every day to pray the Rosary, a most powerful prayer that unites us with Christ Her Son.'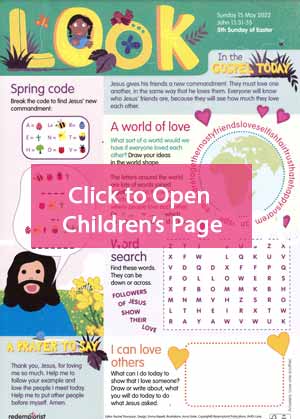 Live Children's Liturgy & Resources Page
We are very fortunate to be able to offer Children's Liturgy at our Sunday morning Mass during term time. Please contact the Parish Office for more information.

We do have new worksheets that are live on our website. This page contains the latest prayers, hymns and downloadable activities, Look worksheets and more. This has been updated for 5th Sunday of Easter ..
Pray for Me
Note: The webpage on the Portsmouth Diocese has sadly been removed but you can still contact the Intercessor team directly. Details on our website.

Through the Called & Gifted process run by our Portsmouth Diocese, a growing number of people (currently over 60) have been able to discern that they have the charism of Intercessory Prayer. The intercessions could include prayers for our Diocese, Sacred Heart Church and all the people in it, Fr Paul or maybe something or someone close to you? Perhaps something you're concerned about relating to yourself, a family member or friend? If you wish the intercessors to pray for you, please email the team.

More details on our website.
Events from the Carmelites
Scripture & spirituality Summer School
Do you wish to be empowered by the insights of Blessed Titus who'll be canonized this year 2022? Do you wish to be nurtured by the word of God through Lectio divina? Join us this summer for this formative programme that promises to nurture the whole person – body, mind, soul and spirit.
Mass with the Carmelites
Monthly Mass of the Holy Spirit: First Monday of the month – 6.00pm (Website and YouTube)

Monthly Healing Mass: First Tuesday of the month – 7:00pm (Facebook Only).
Latest Blog Posts from our Website
Sacred Heart Catholic Church, Hook
London Road Hook RG27 9LA
(c) Sacred Heart Church, Hook