The Maryfield Convent and Elderly People's Home is situated to the side of Sacred Heart Church.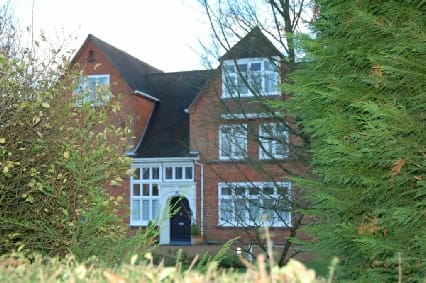 Latest Update
Formerly Maryfield Convent Residential Care Home.

Maryfield Care Home has re-opened under new management and is very keen to maintain the Catholic ethos of the home. Mass is celebrated daily in the adjoining convent chapel where residents are welcomed by the Dominican Sisters of Malta.
The home provides continuous quality care, 24 hours a day, seven days a week. Presently, there are vacancies. If you would like to arrange a visit, or require further information, please call: 01256 643508 or email manager@maryfieldcarehome.com
A warm and blessed welcome

Maryfield Convent is an elderly people's home run by the Dominican Sisters of St. Catherine of Sienna (Malta). It is situated in Hook, Hampshire, UK.

In 1948 Misses Virginie Le Duc and Irene Teeling bought property in Hook, known as "The Red House" and changed the name to "Maryfield". By 1961 the elderly ladies were in failing health and asked the Dominican Sisters of St. Catherine of Sienna (Malta) if they would agree to send over 2 or 3 nursing sisters to look after them during their lifetime. In return they promised that after their death, the property would pass to the nuns for the development of their work. The Bishop agreed to the foundation of the Convent and now Maryfield is a successful home for the elderly run by the sisters.

Maryfield Convent, London Road, Hook, RG27 9LA