"Posada is a chance to host Mary and Joseph to make room for Jesus at Christmas time."
What is Posada?
Posada is an old Mexican tradition where young people, dressed as Mary and Joseph, travel from house to house asking for a room for the night and tell the story about the imminent arrival of Jesus, during the weeks leading up to Christmas. On Christmas Eve, they visit the local church and re-enact the nativity and place figures of Mary and Joseph in the crib.
The modern day Posada uses nativity figures of Mary and Joseph and the donkey who travel from place to place within the parish. This gives individual parishioners (or schools, nursing homes etc) the chance to 'host' the posada and to create their own celebration of the real message of Christmas, making room for Jesus in their lives.
We are giving you Mary Joseph and the donkey. Please decorate them and make a special place for them in your home. Fr Paul has blessed them and we would love to see your figures in your home
We also invite you to share a picture and/or a short account of your experience of hosting the posada in your home, for inclusion in the parish website.
Here are a couple of prayers you can say or you can make up your own.
A Prayer For Families
We pray for families around the world. For the family of our parish community; For our own families; For families who are separated at this time of year; For those with no family.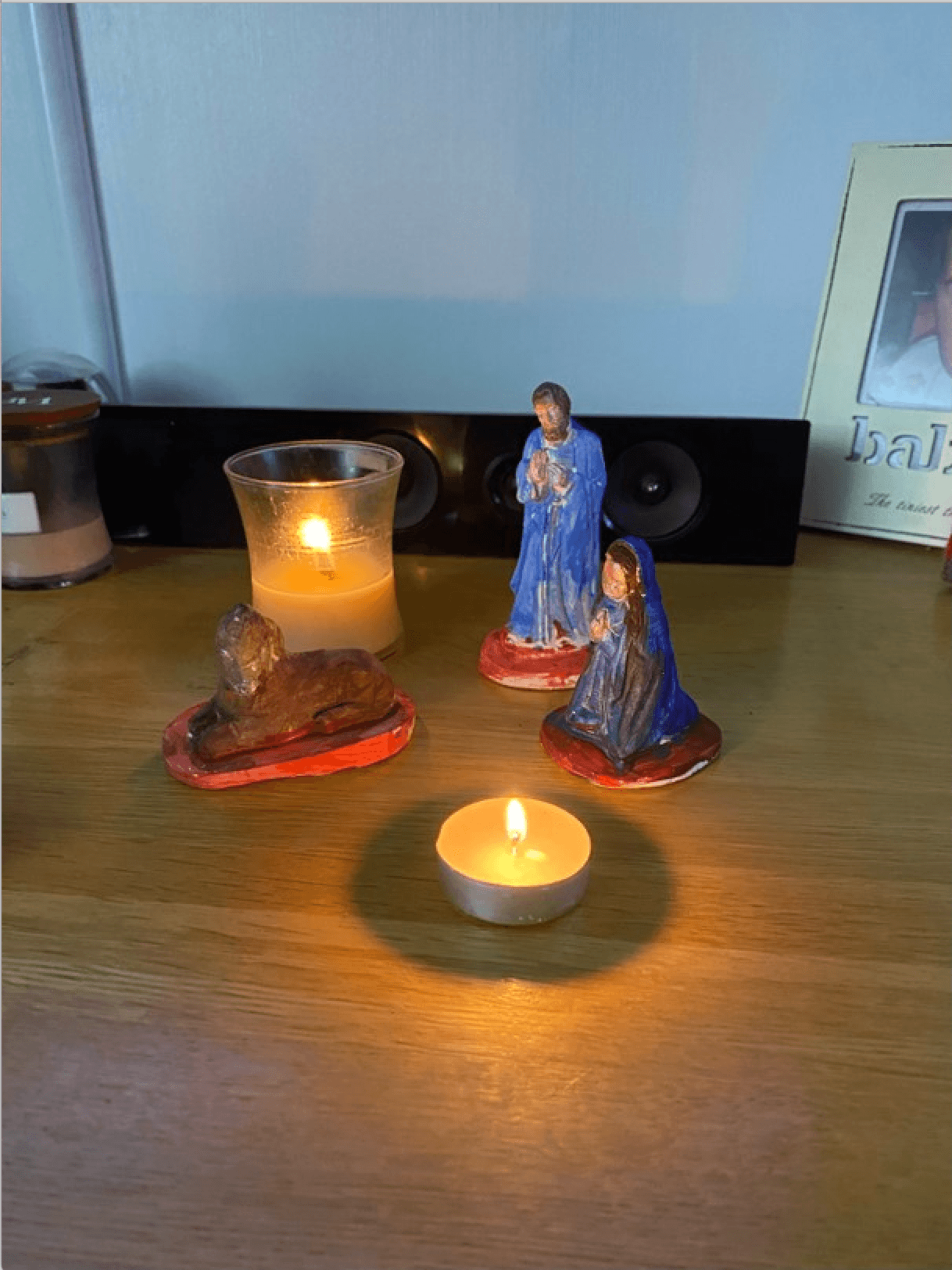 That Christmas may be a time of preparation and thought; That Jesus will be at the centre of our lives; That we may unite and forgive each other; That we may look forward with confidence, Showing true love for one another. Amen.
A Prayer For Those Who Travel Further, We pray for all those who will travel today to school or work or play; For those who will travel home to visit families and friends at Christmas; For those who are seeking God's will in their lives. As we travel through life, unite us in your love; And help us to draw comfort and strength from one
For more articles, please visit our blog.