Every wedding has as a story. That story becomes timeless when you celebrate it in front of God and with family and friends at a Church that means something to you. A special Church like Sacred Heart in Hook.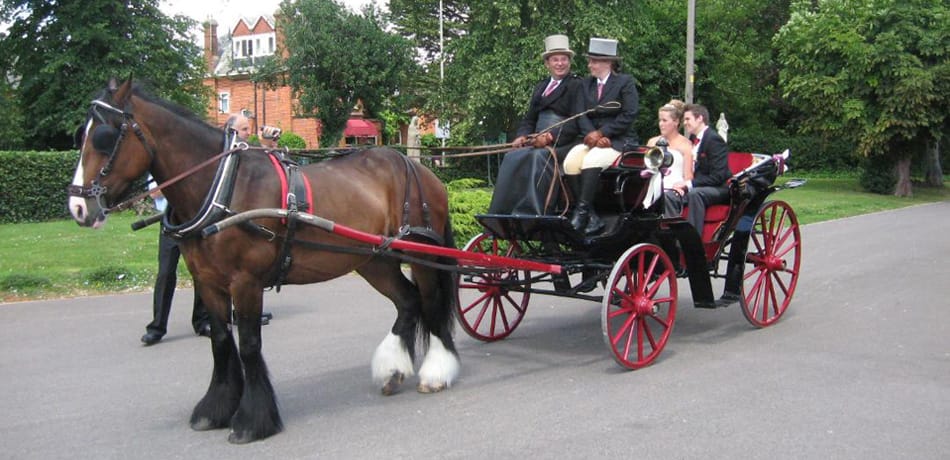 Emma was baptised and made her First Holy Communion at Sacred Heart Hook as well as being one of the first girl servers on the altar. A significant member of the wedding group was Pickle the goat who was one of her bottle feds when she worked for Millers Ark. Guests came from far and wide, including Scotland Wales Cornwall as well as Cape Town South Africa and Richmond Virginia USA.
The Sisters in the Convent generously allowed the grounds to be used for wedding photographs. Although arriving at the church in a horse and carriage, Emma and Matthew went to the reception in a beautifully restored Green BSA belonging to John Bone and his brother Roger.
The wedding of Emma Wood and Matthew Cole took place on Sat July 5th 2008 and is a day that their friends and family will never forget.

If you'd like to book your wedding – please get in touch.